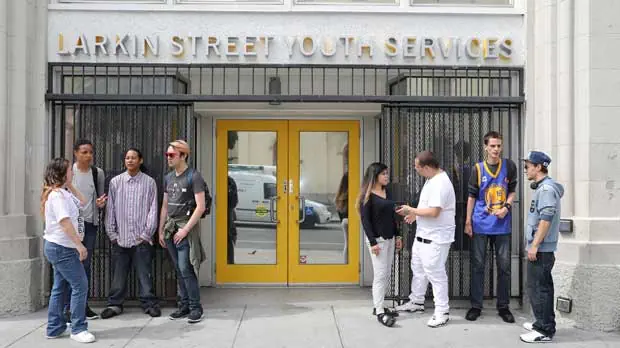 By Alexandra Fradelizio  | m/Oppenheim Media Writer
During this past year in the US, 4.3 million young people experienced homelessness or housing instability.  On an average night in San Francisco alone, more than 1,300 youth live unsheltered on the streets.  Since 1984, Larkin Street Youth Services works to minimize the staggering prevalence of homelessness within the city among teenagers and young adults aged 13-24.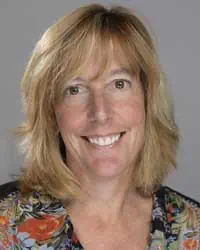 "Larkin Street Youth Services' mission is to provide opportunities for young people experiencing homelessness," explained Executive Director Sherilyn Adams.
"Our mission is really about working to ultimately prevent and end youth homelessness."
Over the course of a year, Larkin Street Youth Services works with 2,500 young adults and provides housing to about 300 participants.  Since its inception, the organization offers services and has constructed drop-in centers for those seeking safety and a new start.  Programs tailored for homeless youth include education, employment, and mental health services and are designed for participants to "build the tools they need to reach their potential," said Adams.
Through providing various services, Larkin Street Youth helps participants to become competitive in the workforce and independent in their daily lives.  Upon completion of the housing program, 3 out of 4 participants are eventually able to live independently.  Ultimately, the organization implements programs that are often unavailable for young homeless individuals.
"There is still a significant gap in the number of services available for young people and what's available in the city," said Adams.
"We are really committed to expanding our services."
Part of the desire in expanding services is to raise attention to the growing population of homeless young adults who often face trauma and little support from their families or communities.  The programs provided by Larkin Street are designed to help participants heal from their pasts and prepare them in becoming independent adults.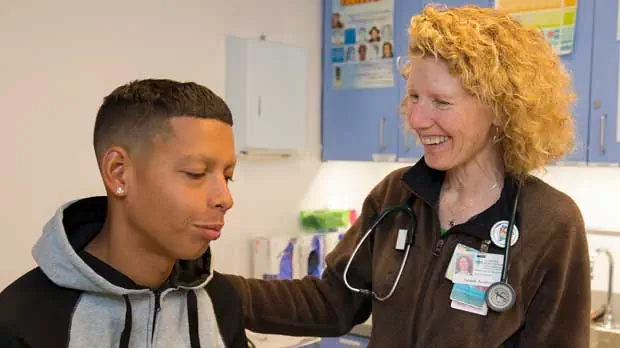 "Our work is about raising the visibility and understanding that there are many young people who are experiencing homelessness and that the reasons why they are homeless are often circumstances beyond their control," explained Adams.
Heavily reliant on philanthropy for funding, the organization maintains a 225 person staff that is comprised of counselors with education, youth development, and psychology backgrounds as well as mentors who have previously completed the program.  The staff places participants first as the organization continuously grows to meet the needs of homeless youth living in the ever-changing landscape of San Francisco.
Adams, who has worked on combating homelessness for nearly 30 years, noted that more attention has been given to youth homelessness since becoming the Executive Director of Larkin Street Youth Services in 2005.
"What has shifted is that we are beginning to see recognition that young people are experiencing homelessness at far greater prevalence and incidence than we thought," she stated.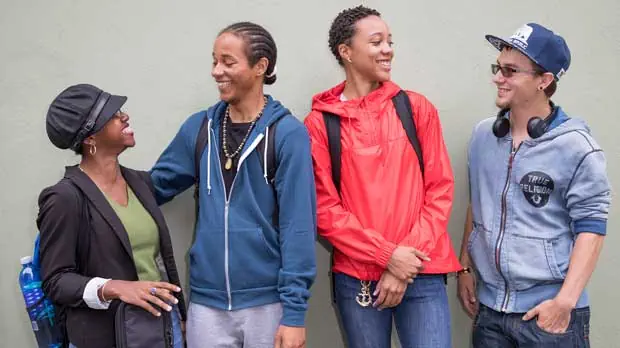 Adams hopes the organization can partner with the city of San Francisco to develop a plan in preventing and ending youth homelessness.  Ultimately, with the general public becoming more aware of young adults facing shelter instability, Adams believes the general homeless population will decrease.
"A key to addressing the issues of chronic homelessness is to address and solve for youth homelessness," explained Adams.
"If we can prevent and end youth homeless, then we will go a long way towards preventing chronic homelessness."
Learn more about Larkin Street Youth Services and Donate