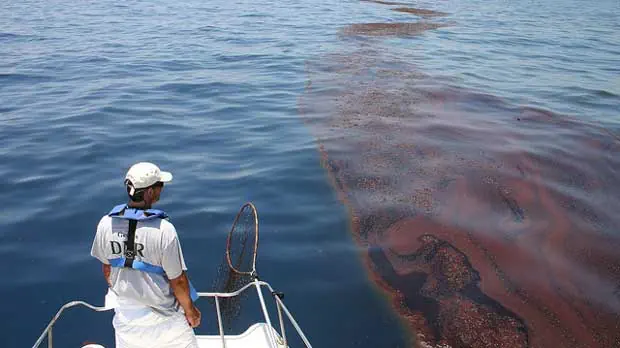 Source: National Geographic
An oil spill about 160 miles off the coast of China could lead to short-term toxicity that will impact marine life in the East China Sea.
Earlier this month on January 6 an Iranian oil tanker crashed with a Chinese bulk freighter in a dangerous zone in the ocean that has been referred to as the "Bermuda Triangle", where 33 ships were lost in 2016, according to National Geographic. The tanker was at sea burning for more than a week before it finally sank.
Although the oil spill was condensate (versus crude oil), the exact impacts of the spill are unknown. The tanker carried approximately 150,000 tons of condensate. The amount that evaporated versus the amount that spilled into the ocean is also unknown.
Experts predict that the impacts are likely to be immediate and toxic because unlike crude oil, the "light oil" will evaporate and some will dissolve.
Read Full Story: National Geographic