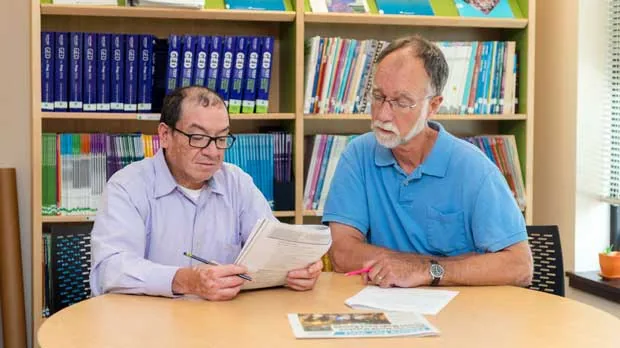 By Alexandra Fradelizio | m/Oppenheim.Org Writer
Throughout Madison, Wisconsin, over 55,000 adults struggle with basic writing, reading, and language skills. These challenges not only tremendously impact the adults themselves but also bring added obstacles to their families and communities at large. With an extensive team of staff and volunteers, Literacy Network relies upon a community-based approach to educate Madison residents and ultimately better their lives.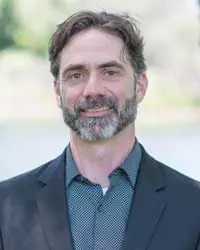 "We're addressing the root causes of poverty, and that's our consistent message," says Executive Director Jeff Burkhart.
Unlike other adult education organizations that provide a generalized lesson plan to all students, Literacy Network develops specific curricula based on the needs of each individual student. Last year, with the help of more than 600 volunteers who gave about 24,000 hours of their time, Literacy Network educated over 1,000 students through one-on-one support. The volunteer tutors assist students as they pursue higher paying jobs, obtain their GED, or simply help their children with their homework.
"That really helps to provide a high level of support," explains Burkhart on the organization's new model of in-house tutoring that allows tutors to give feedback to staff on the progress of each student.
"We're trying to grow in a smart way and make sure that we can still provide that really high level of support for success for our students."
In order to provide a continuum of extensive opportunities and training to students, Literacy Network partners with local technical colleges, schools, community centers, and workplaces. In the past few years, the organization developed a program in which tutors and volunteers create activities to help students pass the citizenship test. Upon receiving funding from the state of Wisconsin, the program has drastically expanded and now provides the curriculum at 3 different locations throughout Madison. With all of Literacy Network's programs, students and tutors alike receive a rewarding, and life-changing, experience.
"We can see really tangible changes happening in people's lives, and it's really because we built a lot of support structures around the students," states Burkhart.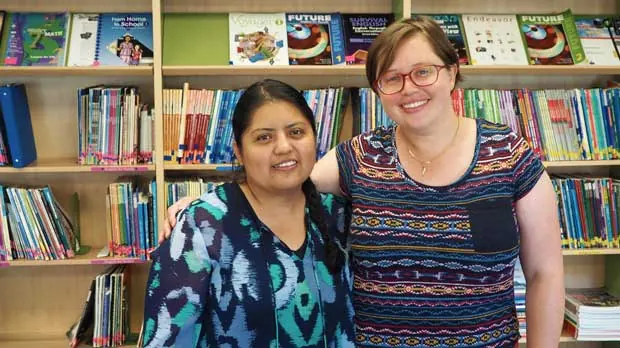 The organization has maintained an astounding 85 percent retention rate among students and has seen a significant increase in the number of study hours over the past few years. As a result of their burgeoning programs, the majority of which reach capacity quickly, Literacy Network benefits from word-of-mouth outreach. While funding remains a primary challenge, it is the students' affects on their communities, families, schools, and places of work that elicits financial support from donors.
Burkhart knows firsthand the importance of a mentor who can make a difference within a student's life. The first person in his family to attend college, he initially struggled as a freshman at Indiana University. When he continued to fall behind in his studies during his sophomore year, Burkhart was approached by a professor who believed in his potential. Because of this mentor, Burkhart started to engage with his studies and learned the skills and tools necessary to thrive both within and outside of school. Upon graduating, he looked for opportunities to become a mentor to those in need and found Literacy Network. Burkhart was drawn to the ways in which the organization gave back to students and their families and volunteered as a tutor before eventually inhabiting the executive director role.
"It was wonderful to see they kept coming back, and I realized they came back because I told them that they could do it, just like my mentor told me I could do it," he said while reflecting on his time as a tutor.
"I realized that before you could get to the skills that people needed to build, you had to get to the negative experiences that they had in education."
For many students, those negative experiences of feeling out of place in an educational setting can have detrimental effects on their careers, families, and overall sense of worth. For Burkhart, his staff, and the Literacy Network volunteers, it is always imperative to think about how programs are making positive changes in the lives of their students rather than shaping services to obtain more funding.
"We always have to think about all the support networks we provide and the encouragement and empowerment that is necessary to help people reach their goals."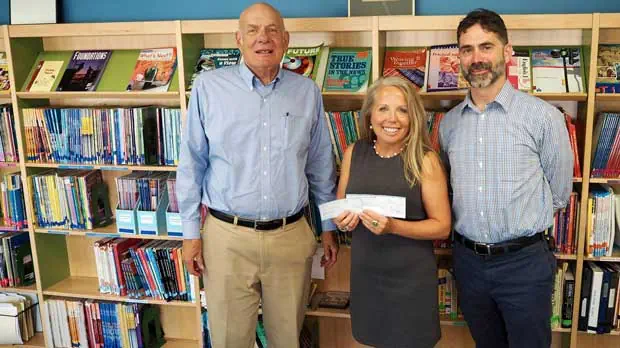 As the organization continues to increase capacity and funding for its programs, Burkhart states the Madison community will continue to play an essential role in the future trajectories of their students. Burkhart and the rest of the Literacy Network staff continue to expose Madison residents to the dire outcomes of those facing low literacy, poverty, and poor health with the hopes that students and their families can experience long-lasting change.
"It's been a really rewarding experience to just see all the great things our students are able to achieve."
"We're changing people's lives one at a time, and it's really inspiring."
Learn more about Literacy Network and Donate.