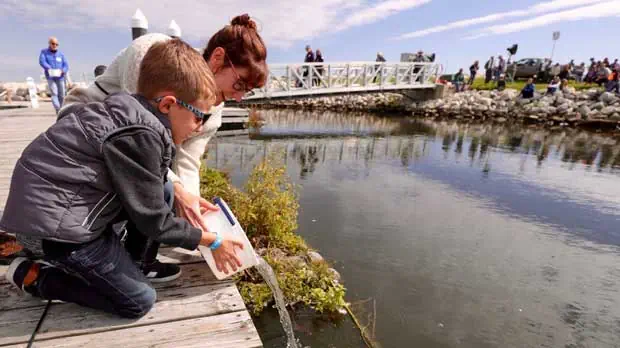 By Alexandra Fradelizio | m/Oppenheim.Org Writer
Located about 30 miles outside of Milwaukee, the Riveredge Nature Center is largely considered as one of the best restoration efforts in the area. With a mission to create healthier communities, the nature center does not exist in a vacuum but rather collaborates with other organizations to unite citizens in protecting their environmental surroundings.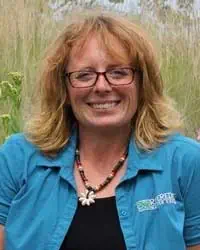 "We work to engage people of all ages in conservation education but in a way that engages their minds and their bodies that leads to a positive environmental ethic in their lives," says Executive Director Jessica Jens, who has been with the organization for nearly 7 years and holds an extensive background in environmental education.
In 1968, Riveredge became the first independent, nonprofit nature center in Southeastern Wisconsin when a group of conservationists became concerned about the growing development in the region. Initially, 72 acres were purchased along the Milwaukee River in Saukville with the intention to use the land for both restoration and educational purposes. Today, Riveredge encompasses 10 miles of hiking trails on 379 acres of restored forests, wetlands, prairies, and river banks.
"We really believe in the power of connecting folks with the natural world in a way that is a benefit to them and to Nature herself," states Jens.
"We have been blessed to have amazing groups of volunteers who care for [the land]."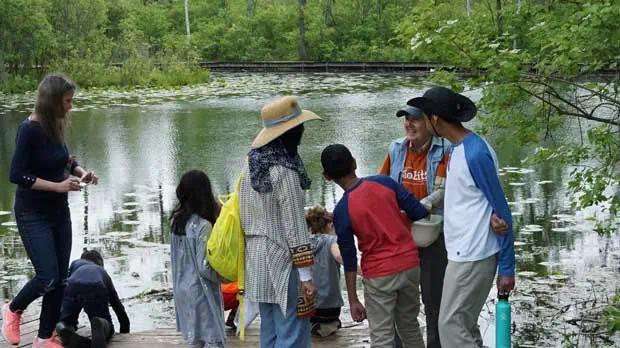 The center is based on three distinct pillars: environmental research, land restoration and management, and environmental education. Riveredge is an instrumental partner to many environmental programs, including the Wisconsin Department of Nature Resources' Return the Sturgeon initiative in which the organization assisted the regrowth of the ancient fish species. The center also recruits land management volunteers, called habitat healers, to monitor and minimize invasive species that jeopardize the ecosystem of Riveredge.
Just as important as it is to protect lands within Wisconsin, Jens explains that educating citizens is a critical facet to the work of the nature center. Staff teachers and naturalists provide educational classes for every age range in the summer and winter months, and the center hosts 100 schools every year by using "Riveredge as an outdoor learning classroom," states Jens. As a result of the center's history in educating the public, Riveredge will open the Riveredge Outdoor Learning Elementary School this fall. The nature-based public school will be the first of its kind and will educate 70 kindergarten through 5th grade students on the value of protecting nature for future generations.
"They're really going to be the next stewards of the natural world," says Jens.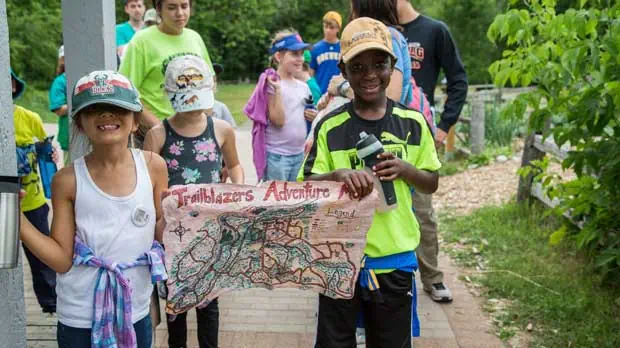 As the organization moves forward, Jens and the rest of the Riveredge staff seek to drastically increase their footprint and work within the area. In order to eliminate redundancy and overlapping services, Jens believes in looking for gaps not yet addressed by other organizations to diversify assistance and ensure the entire Saukville region is well maintained. By continuing to collaborate with others, Riveredge remains committed to broaden its impact to educate and inspire individuals to care for their environment.
"Any way that we can further our work to develop the next generation of environmental lovers and stewards is a day well spent," she says.
"We always have to think greater than ourselves."
Learn more about the Riveredge Nature Center and Donate.