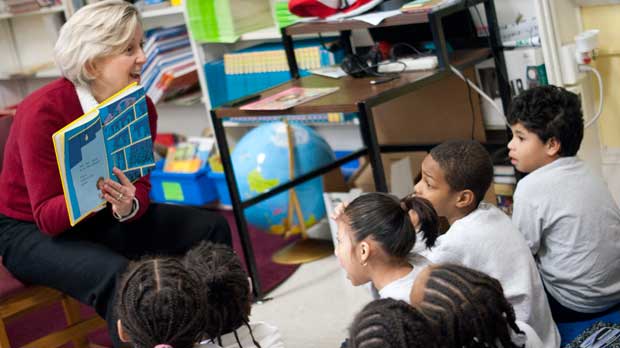 By Alexandra Fradelizio & Priscilla Rodriguez | m/Oppenheim Media Writers
Far too many neighborhoods, classrooms, and programs across the country lack the essentials that are key to any learning environment – such as books, education materials, and school supplies, impacting the lives of millions of children, and the educators who serve them.
In 1992, Kyle Zimmer and two friends established First Book, a nonprofit social enterprise, to address this widespread issue with a systemic solution. Their answer was to aggregate the collective voice and purchasing power of formal and informal educators at high-needs schools and community programs – in the process building what has become one of the fastest growing networks of educators exclusively focused on serving children in need.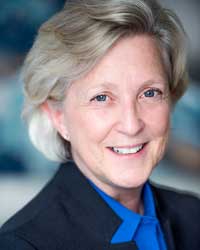 "This could be a teacher, a school bus driver, an afterschool program person, someone in a homeless shelter or domestic violence shelter, a barber shop, library, a hospital… any place where two or more kids in need are gathered to elevate their experiences, that is who is in our network," says Zimmer, who also serves as First Book's President and CEO.
Over the years, the organization has expanded to serve a network of more than 400,000 members, which is growing at a pace of 1,000 new members per week and impacting the lives of more than 5 million children per year.
To date, First Book has distributed more than 175 million new books and educational resources to schools and programs that serve low-income families. While First Book's initial focus was on addressing a lack of books, the organization has expanded those resources based on educator input, connecting classrooms and children with a wide range of resources and basic essentials to support children unable to focus on learning because they are cold, hungry, or suffering from chronic stress. The organization has researched and cultivated educational resources for the nation's community of educators who are invested in elevating learning experiences for children.
As part of its mission to make high quality education accessible to all, First Book developed innovative approaches to tackle what Zimmer calls "market failures in the social sector" – namely, the inability of current business models to provide a steady stream of affordable, high quality resources in low-income communities. This creates enormous educational inequities between schools and programs in disadvantaged communities compared to affluent communities.
The first innovation is the First Book Marketplace, the organization's online e-commerce site, which provides educators at under-resourced schools and programs with brand new, high quality, free, and low-cost books, e-books, winter coats, clothing, hygiene products, school supplies, blankets, and so many other essentials that are needed to support educational opportunities.
"A coat, for example, helps because attendance drops when the weather gets cold," says Zimmer. "It doesn't matter how great a program is…if the child is not going, now we have a problem and a barrier to quality education."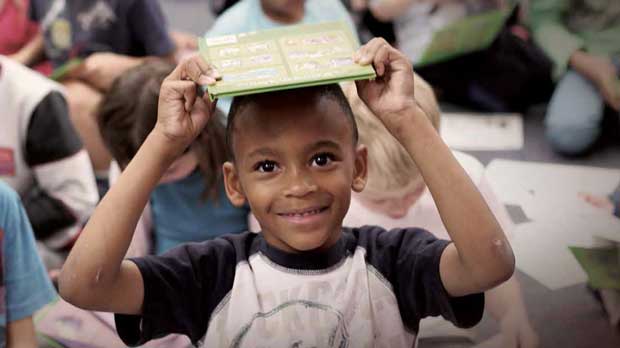 The second is the organization's research arm, First Book Research & Insights, which taps into First Book's community of members to understand every challenge and urgency they face within their classrooms and programs, whether they be urban, suburban or rural environments, or challenges that are unique to individual programs.
"Once we started responding to [the network's] aggregated voice, we began to recognize how powerful that voice is," said Zimmer, regarding First Book's network of teachers.
Today, the research initiative at First Book has been able to develop a deeper understanding of those issues that directly impact teachers and the children and families they serve. In addition, it allows the organization to evaluate the impact of their various efforts. They can get almost real time feedback regarding impacts, allowing the organization to continually improve and refine.
The most recent innovation is the First Book Accelerator, which reduces the lag time between the best thinkers in the field and educators serving children in need. Through the First Book Accelerator, the organization identifies evidence-based strategies and packages these strategies into actionable resources that can be readily implemented and then speeds those expert resources to support educators at high-needs schools and programs.
Zimmer explains that it is rare to see current research translated into actionable solutions so quickly.
"Especially when you're talking about children from low-income families and their education," she says, "access to the best current strategies almost doesn't exist, and it can take 15 years or more." "Most often," she adds, "it never happens at all."
"Through the First Book Accelerator, we realized we had a tremendous role to play in collapsing that delay of expert-informed resources to reach our most vulnerable children, because we use our research arm to directly ask educators, 'What do you need?'" says Zimmer.
The initiative works hand-in-hand with experts to translate important, and yet often inaccessible, education research into resources that educators can more easily access and implement in their classrooms and programs. Zimmer says First Book creates 'tip sheets,' for instance, which are curated material to help families and teachers address specific topics, such as diversity and culture, developing social and emotional skills, or family building. Those tip sheets are often paired with curated book collections, providing educators with topical books that help educators bring the concepts into their classroom. First Book also has produced activity guides, webinars, videos, and other resources that are then made available to First Book's Network to download. The materials range vastly in the types of problems it tackles: from social and emotional learning, and the role of family engagement in the success of students, to challenges that teachers might not have expected to encounter, such as enormous cultural differences or health issues, like trauma.
"Many of these challenges are things that [teachers] aren't trained for," says Zimmer.
"You could be a genius math teacher, but do you know the best strategies for parent engagement? Maybe not."
As First Book looks to the future, Zimmer says it will be essential for the organization to continue leveraging input from its network to remove barriers to education for kids in need. For now, First Book is looking for new ways to reach the community and to share its easily accessible and low-cost valuable resources with the education sector. First Book is also continuously launching new initiatives to expand its reach and get more resources out to more communities.
One of those recent initiatives is the "OMG Book Awards: Offering More Great Books to Spark Innovation", which leverages a $5 million award that First Book received to distribute free books to schools and programs that demonstrate innovative ideas for educating children. Zimmer says that the organization decided to reinvest the funds directly into the community, inviting proposals from within 33 eligible states, in order to lift up local ideas, identify local innovators and impact those communities for years to come. This way, she explains, its work will produce more than just a temporary solution.
"Small solutions are not going to get us where we need to go," she says. "We need great, big solutions that elevate education – because our future depends on it."
See an interview with Zimmer here, and learn more about First Book or Donate.