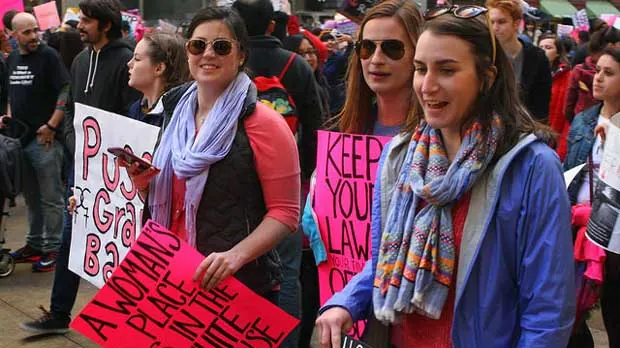 Source: NBC News
As the third annual Women's March approaches this upcoming weekend, many prominent organizations will not be partnering nor sponsoring the march this year.
This is in part due to claims of anti-Semitism among leaders of the march, while other organizations have simply decided to participate this time at the local level and to invest their funds in other projects.
The Southern Poverty Law Center, the Human Rights Campaign, and Emily's List political action committee will not be participating this year, for example. Other groups that have previously shown support for the march do not appear on the list of partners for the march this year.
Experts have pointed to the tremendous endeavour and difficulty of bringing women of all backgrounds and walks of life under one umbrella, and still applaud the effort of the march to bring people together for women's rights.
Planned Parenthood is one of the largest supporters of the march and will be partnering with the movement this year.
Read Full Story: NBC News