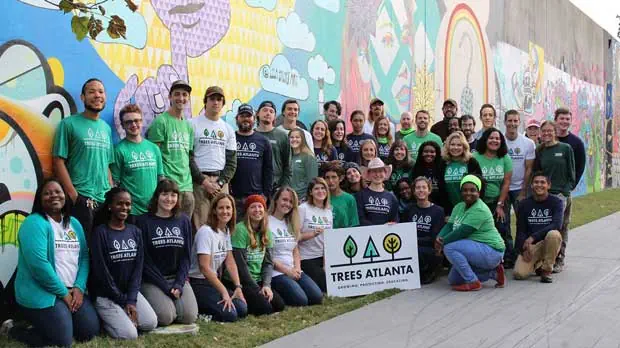 By Alexandra Fradelizio and Priscilla Rodriguez | m/Oppenheim Media Writers
Since its founding in 1985, the nonprofit Trees Atlanta has worked to revive the urban forests of the city, and even those beyond its borders, by planting native trees where they are needed the most.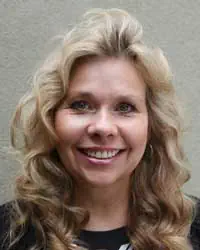 "Our first year, we planted 40 trees, and today we're planting more than 7,000 every year," says Connie Veates, Co-Executive Director and Chief Operating Officer of Trees Atlanta in Georgia.
Over 113,000 trees have been planted within just 33 years in Atlanta's public spaces, paths, and in the community's very own front yards.
So how exactly does Trees Atlanta plant so many trees, and how do they maintain them? The nonprofit's approach is manifold with goals to build a greener environment in Atlanta that can be sustained by future generations.
First and foremost, the team identifies regions in the city that need work. That could be anything from a public park to a cemetery, or along major traffic corridors, where trees can both beautify the space and create a healthier environment. Then, the types of trees the team plants depends entirely on the space itself.
"We always try to pick the right tree for the right space," says Veates.
"If we're working with a bigger space, we're going to have a diversity of trees, whereas if we can only plant one tree, then we'll plant an oak or a magnolia."
Creating diversity when planting trees is important, she explains, because it helps trees survive diseases and increases the possibility that the trees will thrive long-term. However, if there is an invasive plant species that is choking out tree growth, the team will "rent" goats and sheep to help remove the invasive species within in a few years.
"They're our cutest and most productive employees," says Veates, explaining that they are also very helpful in eliminating the organization's use of pesticides to remove invasive plants, such as ivy.
In addition to planting and maintaining thousands of trees on a yearly basis, the organization is also focused on educating the public and getting them excited about planting and caring for their own trees.
"We've realized over the years that we cannot only 'plant' our way to the solution," she says, "and that's why education is so important."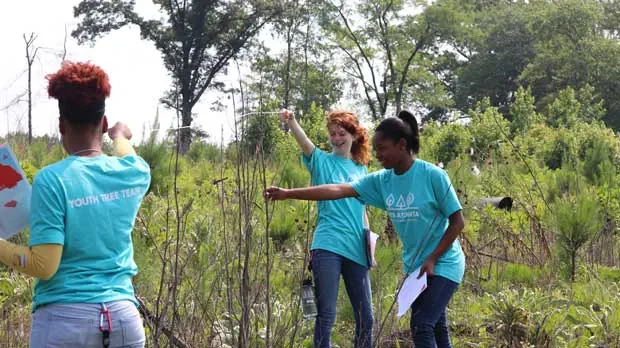 Trees Atlanta leads several educational initiatives and programs for both adults and youths with various educational opportunities aimed at teaching and supporting the next generation of "green thumbs."
Currently, the organization partners with more than 50 schools and hosts programs with classrooms to take children outside to learn about trees and their impact on the environment. Aside from being an incredible educational opportunity, Veates says it's also a chance to take students outside of the classroom and into nature to learn science first-hand, which will stay with them forever.
"It's going to make a big difference for our youth here," she says.
A few other of the nonprofit's programs are aimed at equipping the community with resources to impact trees in their own neighborhoods, working with companies and institutions that want to learn more about how they can help care for trees, and involving anyone in the community who wants to support the cause. Trees Atlanta also partners with six other organizations every year to help shape ordinance surrounding trees and nature in the region with goals of improving the layout of greenery.
With such a noble cause and dedicated team, it only makes sense that the organization is growing and impacting more lives every year.
But Veates explains that aside from its passionate staff and partner organizations, much of Trees Atlanta's work would not be possible without the huge contribution of its volunteers, who donate more than 34,000 hours of their time and energy every year. If converted in to dollars, Veates says volunteers donate the equivalent of up to $800,000 in labor annually.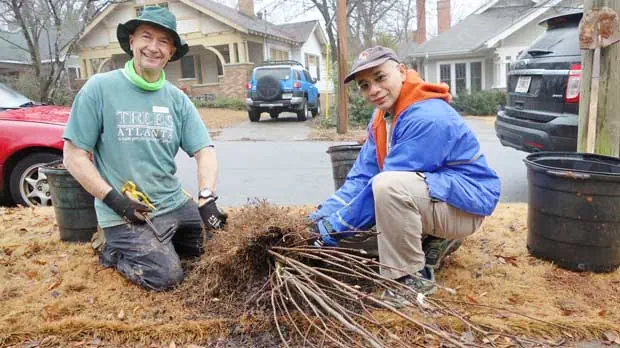 It is this amazing network of people that have helped Trees Atlanta to realize its mission to protect and improve the city's urban forests, and Veates says it's only just begun.
Over the next few years, the organization hopes to plant another 100,000 trees within half the time frame it took to plants its previous 100,000 trees (about 30 years), and of course, a major part of its continued goal will be to educate future generations on the significance of caring for trees.
"We're definitely going to continue expanding education because we see what a difference that can make in our community."
Learn more about Trees Atlanta and Donate.