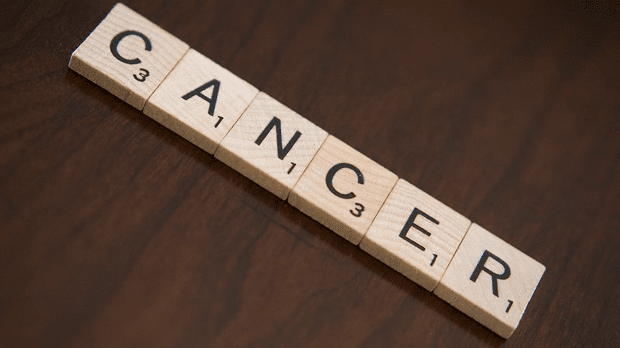 by Robert Tufel
In 2006, the Institute of Medicine (IOM) published a groundbreaking report entitled From Cancer Patient to Cancer Survivor: Lost in Transition. This report outlined the lack of support adult cancer patients received once they finished active treatment and provided recommendations for improving care and quality of life. Since the report was published, there has been increased focus on cancer survivorship by health professionals.
Cancer CAREpoint, a non-profit organization based in Silicon Valley that provides free support to cancer patients and their families, wanted to learn more about how cancer survivors in Silicon Valley were being supported and whether there were gaps in care. Why is this important?
Throughout the United States, due to improvements in diagnosis and treatment, the number of cancer survivors continues to grow. Nearly 40% of American men and women will be given a cancer diagnosis at some point in their lives. In fact, 1.7 million newly diagnosed cases of cancer are projected to occur in the United States in 2018, and 178,130 new cases are projected to be diagnosed in California in 2018. In the 1930s, the five-year survival rate was one in five; today that number is three in five. As of January 2016, there were an estimated 15.5 million cancer survivors in the United States and just under 1.5 million in California. As more and more individuals with a cancer diagnosis live longer lives, the impact of cancer on long-term health has come into greater focus.
Cancer CAREpoint was interested in gathering information about the experiences of cancer survivors in Silicon Valley, especially because this region is known as a center of technology and innovation and has an excellent medical care. Would the experience of cancer survivors in our area be different than cancer survivors in other locations in the US?
Responses from a survey conducted by Cancer CAREpoint of more than 300 cancer patients in Silicon Valley demonstrated that once patients complete active treatment, they are not receiving adequate support for ongoing issues including fear of recurrence, treatment side effects and guidelines for maintaining and monitoring their health.
In our survey, 71% of cancer patients reported not receiving a Survivorship Care Plan outlining the guidelines for maintaining and monitoring their health which was one of the recommendations of the IOM. In addition, during their first year after treatment, 41% of cancer patients reported receiving zero, or only one or two incidences of supportive follow-up care related to ongoing survivorship issues. In fact, the majority of respondents reported receiving support primarily from family and friends. This lack of support is consistent with other research studies nationally.
Cancer CAREpoint's survey demonstrated that cancer survivors in Silicon Valley are experiencing a lack of adequate survivorship care to help them maintain and monitor their health. Many of our local cancer survivors are dealing with anxiety, depression and other psychosocial issues and side effects related to their diagnosis that are disrupting their quality of life. The financial impact of a cancer diagnosis is especially profound in Silicon Valley due to our cost of living
Because cancer disproportionally impacts older adults, there will be an even greater burden on survivors and those who care for them. Approximately 87% of cancer survivors in the United States are age 50 and older. Because Silicon Valley has a growing senior population (over age 60), we can anticipate a similar increase in cancer incidence and survivorship in the coming decades among the older adult population. In Santa Clara County, for example, approximately 17% of the population is over age 60 and that is expected to increase to 26% by 2030. Santa Clara County already has one of the highest numbers of new cases of cancer in the state— of 58 California counties, Santa Clara was sixth in new cancer cases. San Mateo County will have similar increases in its older adult population.
In addition, older adults may already have comorbidities prior to their cancer diagnosis. One study estimate that older adults have an average of "five comorbid conditions, two of which were reported to have developed after a cancer diagnosis." Resources that are already stretched thin and that don't meet current survivor needs will be insufficient to meet the demand caused by growing numbers of older adult cancer survivors.
Without adequate direction and care, cancer survivors' needs will continue to increase. Under the status quo, Silicon Valley, a resource rich region, is not prepared or able to handle the influx of cancer survivors.
Twelve years have passed since the publication of the Institute of Medicine's report highlighting the lack of care for adult cancer survivors. Unfortunately, despite the efforts of health professionals, cancer patients continue to have ongoing physical, emotional, psychological, financial and spiritual needs that are not being adequately met. Because of the growing number of cancer survivors, Cancer CAREpoint is expanding efforts to reach and provide support to this population, but it will take a coordinated effort among community-based organizations, the county health system and Silicon Valley medical institutions and medical centers to make a lasting and real impact.
A comprehensive and cooperative approach is essential to help ensure appropriate cancer survivor health and well-being. Raising awareness about this issue along with the development of new programs now can help prevent a county- wide crisis. As a national leader in innovation and technology, Silicon Valley has an opportunity to lead the way in developing model programs that provide effective and high-quality support and address an issue that impacts such a large number of people in Silicon Valley and across our nation.
_______
Rob Tufel, MSW, MPH is the Executive Director of Cancer CAREpoint, a Silicon Valley non-profit providing free support to cancer patients and their families. He has more than 20 years of experience in the health field including working as the Executive Director of the Ben & Catherine Ivy Foundation as well as the National Brain Tumor Foundation. He also directed the Patient Services Department at the National Brain Tumor Foundation, the Adult Services Department at Jewish Family and Children's Services of the East Bay and the HOPE Project, a unique case management program for HIV affected families with children. Rob was the recipient of the Haas-Koshland Award following his graduation from UC Berkeley with a dual master's degrees in Social Welfare and Public Health. He is the past President of the UC Berkeley School of Public Health Alumni Association Board and a member of the Kaiser Santa Clara Medical Center Member Patient Family Advisory Council. For a complete version of the Cancer CAREpoint report, Cancer Patients in Silicon Valley: Still Lost in Transition, visit www.cancercarepoint.org
Information gathered from https://cancercarepoint.org/our-services/survivorship/
mOp-Ed pieces reflect diverse opinions about the nonprofit world and we welcome yours. If you would like to be a guest writer for mOppenheimTV, please contact us for more information