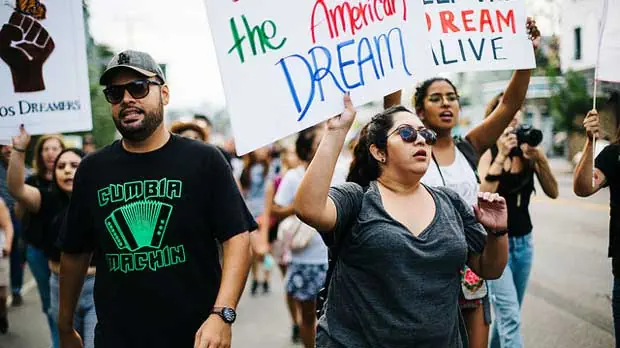 Source: Washington Post
Immigrants who are currently protected under Deferred Action for Childhood Arrivals will lose health care status if their protected status is not renewed by Congress.
Many young immigrants rely on the few options that are available to those under DACA, including some variations of Medicaid programs and through their jobs. More than 50 percent of those protected under the program attained health coverage through their employers and now will rely on that for access to health care.
In both New York and California, district judges are halting the process of ending the DACA program as the Trump administration has planned for March 5.
The Wasington Post reports that the deadline is essentially "meaningless"
Read Full Story: Washington Post