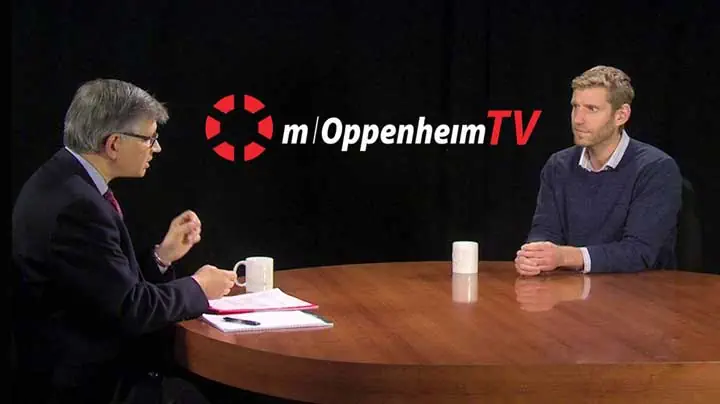 It is almost 2020, but we can't start the new year without sharing what we have accomplished in 2019. From new collaborations with PBS and public media stations to articles highlighting the work of leaders across the country, our continued coverage of nonprofit organizations emphasizes their unwavering dedication to strengthening communities across the world. While we can't yet share what we are working on for the upcoming year, here are some of our 2019 accomplishments.
INSIGHT with Mark Oppenheim
Our INSIGHT series expanded exponentially in 2019 as we filmed with 4 public media stations and interviewed several nonprofit leaders. Over the last 12 months, we collaborated with WIPB in Muncie, Indiana; KLCS in Los Angeles; PBS39 in Bethlehem, Pennsylvania; and RSUTV in Tulsa, Oklahoma. We released our 16 interviews and 9 episodes with WIPB and our 13 interviews and 8 episodes with ValleyPBS in California's Central Valley. We are looking forward to more collaborations and the premieres of our series with KLCS, PBS39, and RSUTV in 2020!
Read the top 5 most viewed INSIGHT interviews of 2019.
Nonprofit Spotlight
The 40 new Nonprofit Spotlight articles we released this year centered on organizations across the country and world. Some of the nonprofits we covered in 2019 include Chicago's Lincoln Park Zoo, First Book in Washington DC, the Ritz Theatre & Museum in Jacksonville, and the Weeds Association in Puebla, Mexico. As part of these interviews with nonprofit leaders, we also launched our From the Experts series featuring their best leadership advice. We are excited to continue highlighting the important services and programs implemented by nonprofits in the upcoming year.
Read the top 5 most read Nonprofit Spotlight articles of 2019.
Thank you for your continued support and for following us on mOppenheim.TV. We remain committed to publishing new content that brings greater awareness to the invaluable work of nonprofits. Have a prosperous and happy 2020!