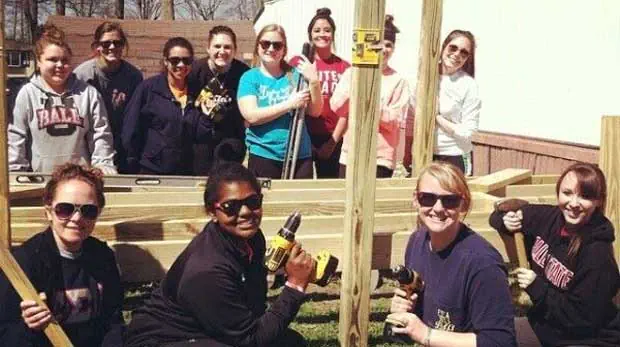 By Alexandra Fradelizio & Priscilla Rodriguez | m/Oppenheim Media Writers
The nonprofit Home Savers of Delaware County in Muncie, Indiana is a small but mighty organization that is helping to save people's homes by conducting critical and urgent home repairs for low-income families in need.
"We believe everyone deserves to live in a home that is safe, warm, and dry," says Connie Gregory, President of Home Savers, who has been with the organization since early 2012.
Though the objective is simple and clear – do the repairs that need to be done – the planning, work, and money that goes into completing the repairs is immense. And all of this is done by volunteers and board members who are also volunteering their time.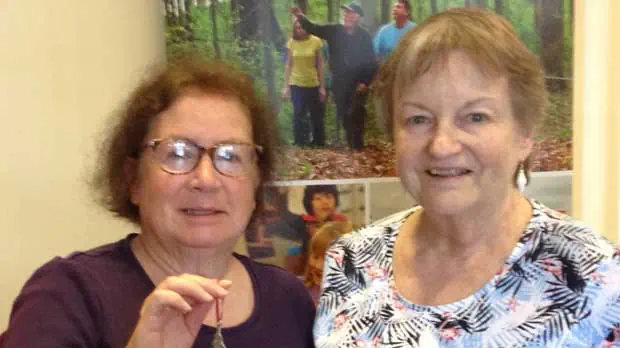 Home Savers was established nearly three decades ago by two men who simply wanted to help people in their community of Delaware County to maintain their homes. Today, the organization has grown to help more than 50 homes per year with critical repairs, such as plumbing, heating, or roofing. All of this work is completely free of charge to the homeowners who are often considered very low-income and sometimes living on salaries below $13K per year.
"Every process is life-altering for these families" says Michelle Kaitchuck, Vice President of Home Savers, who joined the organization as one of its first staff members and eventually became a board member in 2016.
"The people who apply [for our services] are living without heat or their sewer is backed up, and sometimes they don't find us for months…and we know that they've been living in pretty miserable conditions," she says.
Both Kaitchuck and Gregory have been working hard for the organization for several years, managing and steering new projects to completion in the homes that need them the most. The process of first coming into contact with families who are in need, vetting, discovering the problem that needs fixing, hiring the contractors that can fix the problem or finding the right set of volunteers to do the job, and finally locating the funding are all part of the rigorous process of improving just one home.
And the need for this type of resource in the community of Muncie is high, especially during the winter season when heaters are essential or during the spring when the rain hits hard.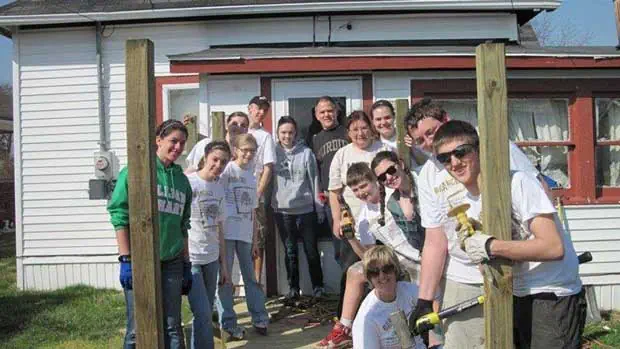 At any given moment, the organization will have a wait-list of several homes that need repairs. Right now, there are more than 100 families on the wait-list.
The two leaders explain that though they try to tend to all the repairs in order and as quickly as possible, sometimes the funds are simply not there for them to immediately assist everyone.
"Again, it's always about the money," says Gregory.
"We are so determined to put that money toward home repairs. It's difficult for us to think about hiring someone."
Home Savers currently runs on volunteers, board members with plenty of experience in the sector, pro-bono work, and on donations from local groups and churches, in addition to grants from United Way and a local community foundation.
With several years of experience working in the sector and with similar organizations, such as Habitat for Humanity, Gregory  and Kaitchuck are doing a lot of the work for Home Savers themselves. They network, attend workshops, conduct outreach, and direct the organization.
But the two leaders believe that there will need to be more hands and experts to help take the organization to the next level.
"We are both senior citizens, we both enjoy what we do, and we have the experience to do it," says Kaitchuck.
"But there are things that need improvement, like our website and better social media presence and marketing."
Right now though, hiring more leadership is not an option, they explain, because they want the funds to go toward the actual repairs. A roof repair for a small home in Indiana, for example, can cost upwards of $5,000. On top of that, many homeowners discover that they have more urgent repairs that also need fixing in the process.  Kaitchuck said she recently spoke to a homeowner on the phone to help them figure out how they could help fix their water heater, and in the conversation, she discovered that the woman also had a broken furnace.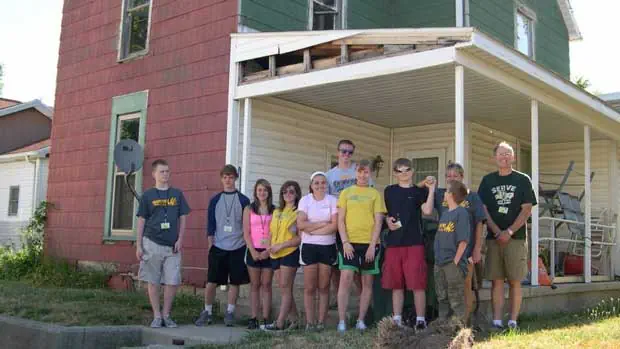 "Sometimes it takes people to have two disasters in their house before they realize they really need help," she said.
"And when we get to them, we find out they are facing multiple difficulties, and we try to address all of them."
As the organization continues to grow and reach more families, this team will need the help of more volunteers and experts to meet the high demands of their community.
"It can be exasperating," says Gregory.
"But the projects we do are really appreciated by the homeowners."
Learn more about Home Savers of Delaware County and Donate.
We are continuing our coverage of nonprofit organizations who are transforming the communities of East Central Indiana.  Stayed tuned for the release of our TV show "INSIGHT with Mark Oppenheim" filmed in collaboration with WIPB.