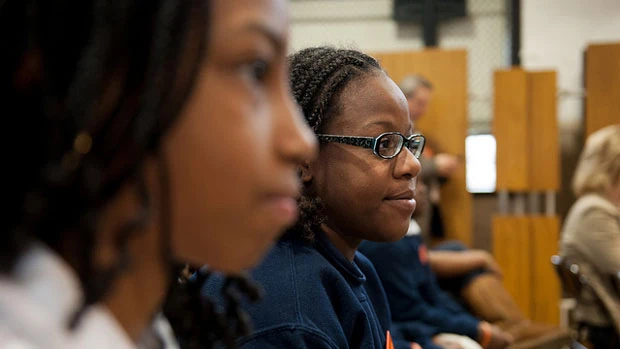 Source: US News
According to a new study, school districts across the U.S. where the majority of students are students of color receive at least $23 billion less in education funding than schools with majority white students.
The report from EdBuild, a nonprofit dedicated to developing analyses on education funding, further reveals how intensely race plays a huge role in education funding when it compares poor, white school districts and poor districts with mostly black and Latino students.
US News reports that at least 35 states actively try to take into account poor districts and distribute money accordingly to help improve their funding. However, in many cases, policies have been shaped around helping low-income neighborhoods without taking into account the racial demographics of those districts as well.
"We tested whether or not these funding formulas, argued on the basis of class and funded on the basis of class, have fixed a disparate problem in the country. What we found is, on the whole we still have a major problem in how we're treating non-white communities," said Rebecca Sibilia, CEO of EdBuild.
The study found that poor, non-white school districts receive approximately $2,600 less in funding per student when compared to affluent, white school districts.
Researchers pointed to how even in states where decision-makers are working toward equal funding for schools, there is still a lot more that needs to be done. They also note that policy-making that takes low-income districts into consideration is more likely than policy-making that considers race.
Read Full Story: US News