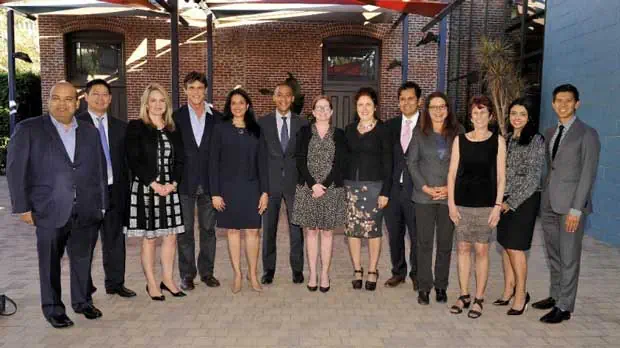 By Alexandra Fradelizio and Priscilla Rodriguez | m/Oppenheim Media Writers
California is one of the most diverse states in the U.S. and yet its prison and justice system are visibly homogeneous in highly unfavorable ways.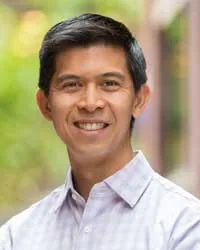 African Americans and Latinos, for example, constitute the largest percentage of inmates in California prisons, about 30% and 40% respectively, yet African Americans make up less than 6% of the state's overall population and Latinos are also highly overrepresented in prisons. According to the most recent data from the Public Policy Institute of California from 2016, African American men are incarcerated at a rate of 4,180 for every 100,000 men, and Latino men at a rate of 1,028. Meanwhile, white men are imprisoned at a rate of 420 for every 100,000.
These troubling statistics are accompanied by the reality that legal representation in California is lacking in diversity too.
According to the nonprofit foundation California ChangeLawyers, less than 22% of lawyers in the state are people of color, and the numbers are just as grim when considering California's pool of judges, prosecutors, and equity law firm partners.
So for whom does California's justice system work, if not for everyone equally?
"A state as diverse as California should have a justice system led by advocates of all ethnicities and races," says Chris Punongbayan, Executive Director of California ChangeLawyers.
California ChangeLawyers works to make sure that the justice system can serve everyone equally by funding bright, diverse legal changemakers, or what the foundation calls "changelawyers."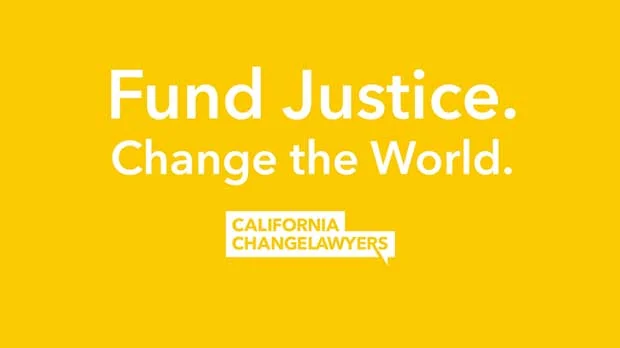 "Changelawyers will be the ones who 'right' historical wrongs in the courtroom, in the classroom, and beyond," says Punongbayan, adding that earlier this year the organization decided to make the term an official part of its name in order to explicitly express its commitment to supporting lawyers who lead change.
Without these changemakers, the justice system will continue to be flawed at the cost of the rights of Californians of color and will create what Punongbayan calls a "crisis of confidence" in a system that is skewed against them. Additionally, without a network of diverse leadership in the justice system, the system cannot properly understand the stories, cultural norms, societal pressures, and languages of all the people it serves.
"We believe that if we have a more diverse judiciary, more diverse attorneys in prosecutor offices, in addition to maintaining the diversity of those doing criminal defense work, this fundamental shift will allow more equal justice to be meted out," says Punongbayan.
"[The lawyers] will have greater contextual understanding of the lives of the people who are moving through the system."
California ChangeLawyers (formerly known as California Bar Foundation) was founded in 1990 and has since worked to support various organizations and social justice groups across the state that directly work with diverse communities. This year, they have funded diverse legal fellows at organizations such as the Transgender Law Center, California Indian Legal Services, Centro Legal de la Raza in Oakland, and the Council on American Islamic Relations- SF Bay Area, among several others. These are the organizations that are the boots on the ground that send lawyers to impact the lives of all Californians in positive ways and that are inspiring youths to envision themselves in a career dedicated to social justice.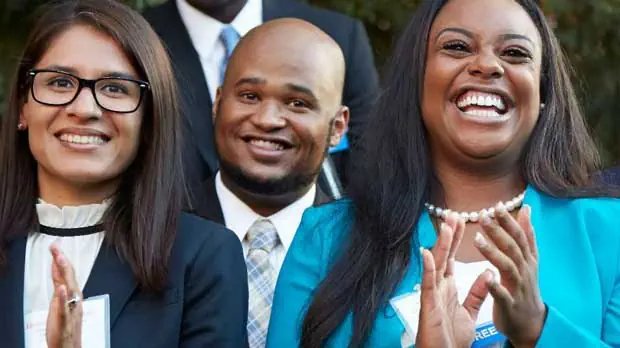 Additionally, the foundation awards scholarships for students pursuing an education or career in the legal sector. The foundation recently held a ceremony in Los Angeles to award 60 of its scholarship recipients, and 15 years ago, this was the same story for Punongbayan himself, who was also a scholarship recipient.
"Today, I am leading the foundation that believed in me 15 years ago," he says.
"It was just so validating to feel that I was on the right career path…that I could have a career as a public interest lawyer and that I could stand by my values of justice and inclusion and make a career out of it."
As the organization continues to pave the way for rising changelawyers and changemakers, Punongbayan says that the next steps for the organization will be to support individual lawyers and attorneys who are working in some of the toughest regions of California.
"It's important to have an attorney to address the problems that the local community is facing," says Punongbayan.
"Whether its on civil rights for Muslim communities or inclusion for transgender communities, these are some of the most important issues of the day."
Learn more about California Changelawyers and Donate.