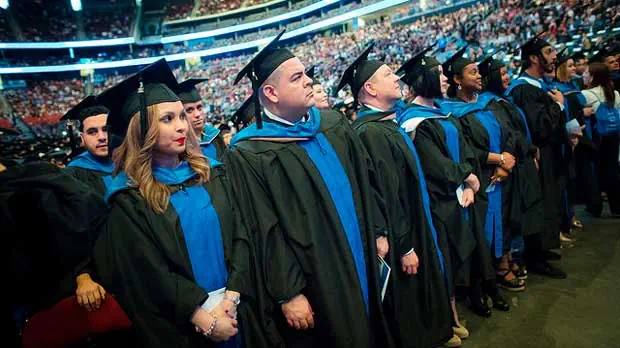 Source: The Atlantic
Earlier this year in November, the University of Wisconsin in Stevens Point proposed to stop offering several of its liberal arts majors due to budget cuts, including German, French, Geography, Geology, Dimensional Art, and History.
Onlookers and university students were shocked, reports The Atlantic, as the UW system had always been guided by the liberal arts and its dedication to preparing students for a democracy, but university officials said the majors were not sustainable moving forward. For years, the university has been struggling with preserving its mission for the truth through the liberal arts, but has had to switch its course "to meet the needs of a tech-hungry economy," reports The Atlantic.
The university began to turn its attention toward investing in programs that prepare students for the workforce and removing programs that weren't going to survive with the budget cuts.
As the final proposal to remove these 6 liberal arts programs is up for public comment, education leaders are waiting to see if these significant programs will need to take a back seat while the university system in Wisconsin transforms into a career-oriented education system.
Read Full Story: The Atlantic