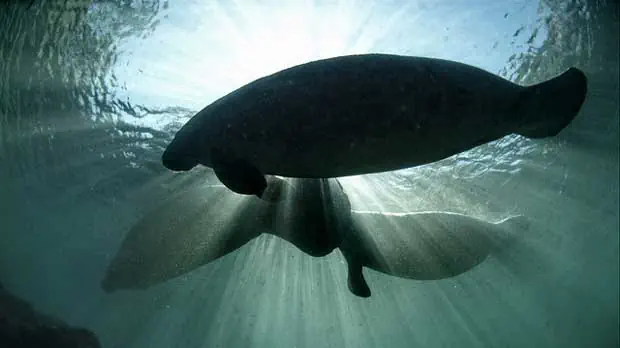 Source: The Guardian
Florida's marine life rehabilitation centers and aquariums are struggling as the demand to find homes for sick manatees, sea turtles, and dolphins increases.
The David A. Straz Jr. manatee critical care center at ZooTampa has been closed for remodeling, adding to the challenge of placing sick marine animals.
SeaWorld, in Orlando, has expanded their manatee intake to try and help with the problem.
The red tide, caused by toxic algae blooms, has been taking a toll on marine life as they ingest seagrass covered in the algae. It's predicted there have been at least 191 manatee fatalities caused by the red tide this year.
Read full story: The Guardian