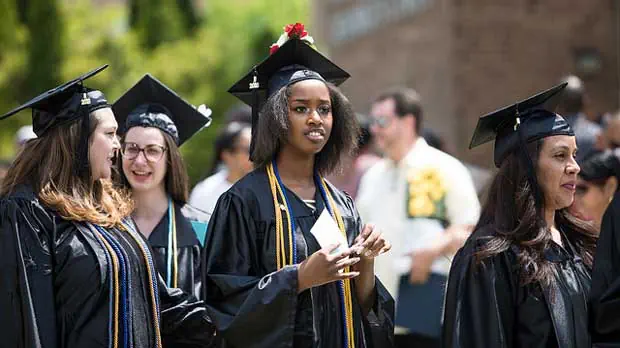 Source: American Progress
In the U.S. there are more than 2.1 million single mothers attending colleges and universities and a large percentage of them are women of color.
At least 2 in every 5 single mothers in college is black and 1 in 5 is Latina, according to data from the Institute for Women's Policy Research. The data shows that less than 8 percent of mothers who begin college as single mothers attain their degree within six years.
According to the report, single mothers with bachelor's degrees earn more than half a million more throughout their lifetimes by having a college degree. This is still far less than college graduates in general because single mothers face so many barriers including gender pay gaps in addition to caring and providing for another human on their own.
New legislation could threaten key programs that work to help this population of college students, such as the Child Care Access Means Parents in School program, which currently run on a $50 million investment. Stricter policies for those who can qualify for Medicaid and other assistance programs will most likely end up impacting single mothers who are parenting and working full time.
Investing in this population would actually result in a higher turnout of taxpayers in the future, says one report, which found that single mothers would pay higher taxes as they obtain better jobs with a college degree. Ultimately, communities could benefit when they invest in vulnerable populations through education.
Read Full Story: American Progress