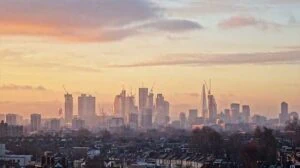 Source: Science News
A new study published in Lancet Planetary Health found that air pollution was linked to causing more than 3 million new cases of diabetes in people around the globe.
Air pollution has been linked to several chronic diseases, including links to lung health, but the new study look specifically at the impact of air pollution on U.S. Veterans, among several other groups.
The study analyzed data from the U.S Environmental Protection agency and NASA to calculate and analyze the correlation between air pollution and the risk of developing diabetes.
People living in countries with high air pollution are more likely to develop diabetes, and the U.S. is "high on the list" reports Science News. Air pollution is responsible for at least 14 percent of all new cases of diabetes, the report notes.
Read Full Story: Science News