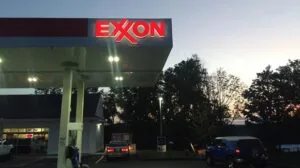 Source: Steel Guru
The ExxonMobil Foundation will be donating $10 million for Conservation International and partnering with leaders of Guyana to create sustainable job opportunities and expand conservation efforts.
Funds will initially be applied for research and planning to help Guayana come up with a concrete plan for its conservation and environmental development goals.
"This partnership will support the highest conservation priorities for the country as well as education and training for sustainable employment," said President of ExxonMobil Foundation, Kevin Murphy.
Furthermore the investment is aimed at supporting Guyana's Green State Development Plan and funds will be disbursed over the next five years.
Read Full Story: Steel Guru