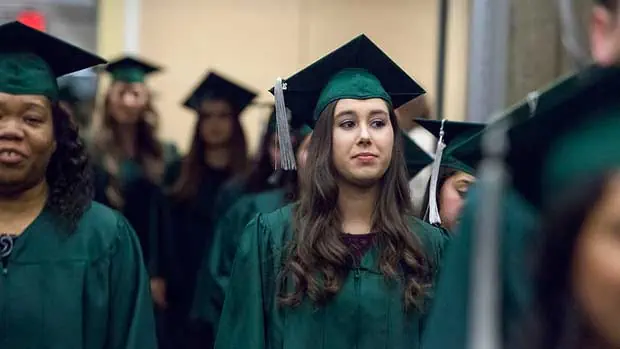 Source: The Atlantic
A new proposal by a graduate from Yale Law School, Thomas Scott-Railton, seeks to improve integration at high schools by asking colleges to give priority to students from schools that have a certain percentage of economic integration.
The proposal changes the way that integration happens at high schools by motivating parents and administration to enroll more students of low-income, as such criteria would be evaluated positively in the college admission process.
The biggest barrier to integration, aside from proven incidents of racism, is that students from low-income schools that are low performing have a difficult time enrolling in schools that perform well because administration fears having their numbers "drop" because of low performing students.
Scott-Railton admits that this is a real concern, that school rates can in fact drop with low-performing students, but his proposal suggests that if colleges can look past that and note that a school has done an excellent job with integration, then it could only help motivate integration in K-12.
Read Full Story: The Atlantic