By Alexandra Fradelizio | m/Oppenheim Media Writers
When the #MeToo movement became a worldwide social media campaign to illustrate the prevalence of sexual assaults among women, thousands of survivors shared their traumatic experiences.  While their testimonials helped to illuminate incessant harassment faced by women, many male survivors of sexual violence remain unwilling or unable to express their devastating pasts.
"We think it's really important to simultaneously acknowledge that men could be survivors," stated Meredith Alling, Development and Communications Director for 1in6, an organization dedicated to helping male sexual assault victims.
"It really has a global impact when men don't heal."
The nonprofit's name is indicative of the reported national average that at least 1 in 6 men will endure an unwanted sexual encounter in his lifetime.  However, the current statistic is most likely a low estimate of the actual number of men who previously endured assault or harassment.
"The trouble is that the research around this issue is spotty," explained Alling.
"The reason for that is because in the sexual violence movement, it's still a relatively new issue that a lot of researchers and academics haven't delved into at the level they need to."
The major factor that influences current statistics of sexual violence is the sense of shame exhibited by many male survivors.  The stigma of being assaulted often causes many men to doubt their masculinity, leading them to detach from their communities and quietly suffer alone.
"One of the greatest challenges that we face is the silence and stigma around the issue, which, of course, affects the way that these crimes are reported," Alling stated.
Through maintaining a website and providing online services, 1in6 is an outlet for men to receive help and transition into leading healthier lives.  Based in Los Angeles, the national organization provides a free, 24/7 hotline which does not collect any personal background information on the users.  1in6 also offers a free support group that is facilitated by trained counselors and is designed as "a place where a man can go and speak about his experience, support other men, and get support and do it completely anonymously," explained Alling.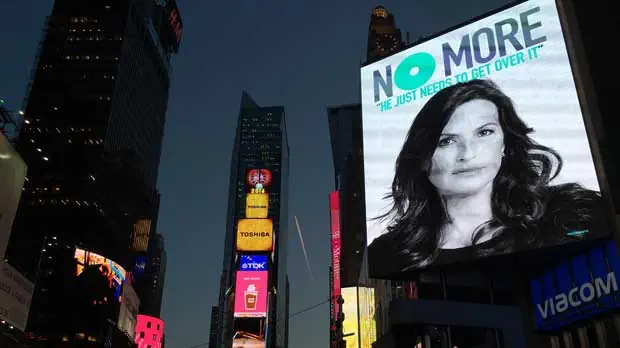 In addition to serving survivors as well as their friends and families, 1in6 dedicates its outreach to spreading awareness regarding sexual assaults against men.  The organization partners with other foundations, such as the Joyful Heart and No More, to expose the prevalence of sexual abuse cases among men.
The major medium used to raise awareness is through digital media.  In 2016, 1in6 teamed with Viacom to launch a digital billboard campaign in Times Square that featured celebrities and other justice advocates.  The organization also developed the Bristlecone Project, a series of portraits and stories centering on men who overcame sexual trauma.  Previous exhibitions designed by 1in6 were displayed at military bases and the Pentagon.
"We really want to be at the forefront of innovative outreach to men online through our website and through other digital media," explained Alling.
Despite their extensive campaigns, one of the challenges in implementing outreach begins with the current national conversation surrounding sexual violence.  While the organization is largely funded by community foundations and individual donors, many are hesitant to contribute to 1in6.
"Our biggest challenge is the stigma that affects everything from raising awareness to men healing to getting funding to support our work," said Alling.
Prior to joining 1in6, Alling volunteered as a rape crisis and domestic violence emergency room advocate.  Upon joining the organization, she was unaware of the training needed to help male victims.
"Even as someone who had been working with survivors of sexual violence and domestic violence, I had never seen a man come into the emergency room," she recalled.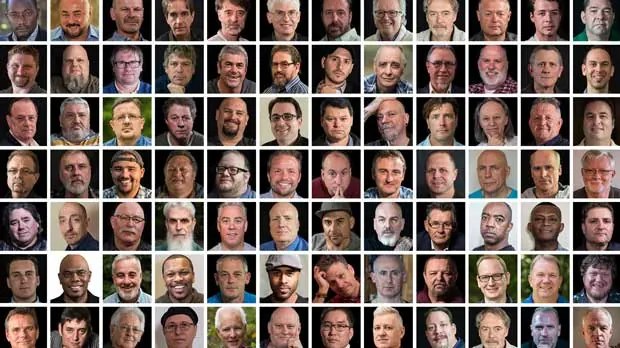 Due to the efforts of her "committed, passionate team," Alling remains confident more male victims will seek help and aid others in recovering.  As the organization nears its 11th anniversary, 1in6 plans to expand their digital presence to include more resources for men and their families.  Video interviews will be added to a library where visitors of the website can search for terms associated with the healing and recovery process.  The organization is also planning to host their first in-person support groups where victims can meet and unite in further support of one another.
Through the dedication of their staff, 1in6 is helping men reclaim their voices and work towards more positive futures.
Learn more about 1in6 and Donate
If you or someone you know is a victim of sexual violence and is seeking help, please visit the 24/7 National Helpline.