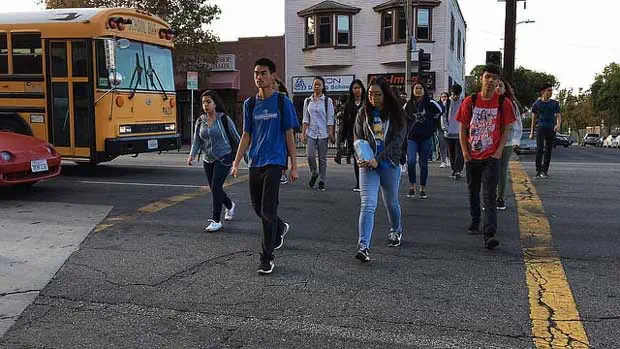 Source: The Guardian
It may not come as a surprise that children from low-income neighborhoods are the most likely to be exposed to pollution, often leading to health problems.
New data from the EPA and U.S. Census mapped out exposure to pollution and harmful toxins across more than 90,000 U.S. public schools and found that five of the most polluted schools have more than 20 percent non-white populations and many of the schools located in poor areas.
The Guardian reports that in many cases, governments are placing schools on the cheapest lots of land which are often in areas where pollution is heavy.
Schools that are the most affected are in areas of New York, Chicago and Pittsburgh.
Although the EPA implemented guidelines for choosing safe locations for public schools, the guidelines continue to be only recommendations are not mandatory.
Read Full Story: The Guardian