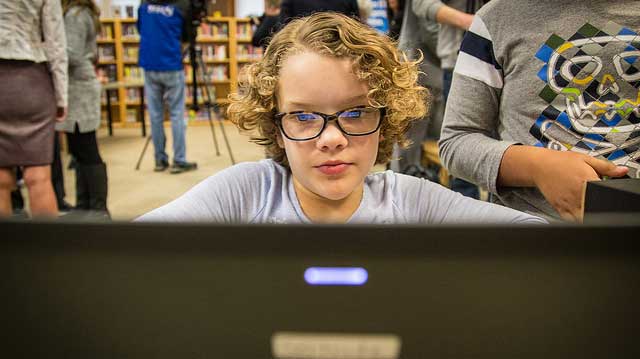 Source: The Hechinger Report
According to a new poll reported by the Pew Research Center many Americans are concerned with not-so-successful U.S. efforts to encourage and support more of the nation's youth in STEM education.
Of the 5,000 participants of the survey, only a quarter of Americans thought that the K-12 STEM education system in the U.S. was superior or above average when compared with other wealthy countries.
Furthermore, only 13 percent of participants with a postgrad degree in STEM said that the U.S. STEM education system was above average.
Some of the participants' main concerns were that parents are not involved enough and that teachers spend too much time on standards.
The study found that despite national efforts to boost support for girls and women in STEM, the occupations and work spaces in those areas are still "inhospitable" for those demographics.
Read Full Story: The Hechinger Report