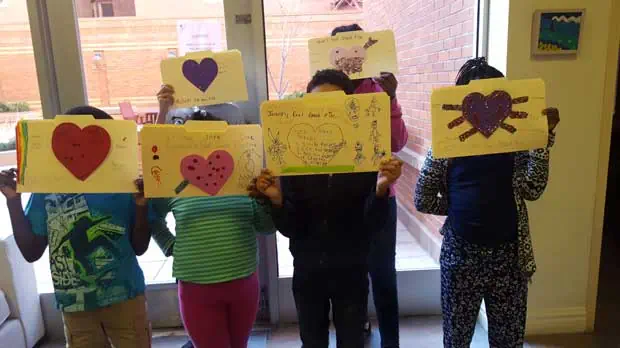 By Alexandra Fradelizio  | m/Oppenheim Media Writer
In New York City alone, more than 70% of the individuals within the shelter system are families with children.  Of those families, more than 30% are facing homelessness while battling instances of domestic violence.  For over 20 years, New Destiny Housing has helped families in New York City to overcome poverty after instances of abuse while also providing parents and their children with security and stability in order to restart their lives.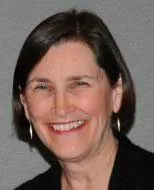 "One of the big generators of family homelessness is domestic violence, so we're trying to really bridge the homeless housing world and the world of domestic violence," explained the organization's executive director Carol Corden.
"We really see ourselves as addressing big gaps in the domestic violence world."
The organization provides housing in every New York City borough except Queens, with a particular concentration in the Bronx and Brooklyn.  New Destiny Housing develops and manages the permanent housing complexes and provides on-site amenities, such as legal, employment, and childcare services, to participants.
"We try to put together a large menu of services that are very much targeted to what people need," said Corden.
"The fact that we can actually provide very good rental quality housing where people can feel safe and secure and can actually sustain the housing over time makes a huge difference in the lives of both the adults and children."
Even as gentrification within the New York City area has caused low income families to be displaced, the organization has worked diligently to provide housing to those impacted by domestic violence.
"The kind of work that affordable housing providers are doing is extremely important just in terms of insuring some kind of economic and racial diversity within the city," explained Corden.
"We are very determined to ensure that our units remain affordable and that they will be available to low income people, even as the neighborhoods become increasingly middle and upper class."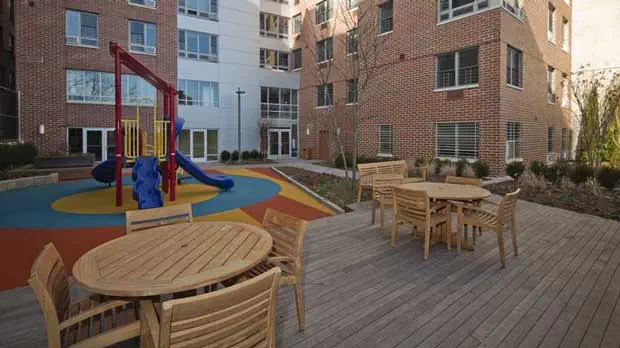 In addition to housing and other services, New Destiny Housing maintains a strong presence through its advocacy and public education campaigns.  The organization frequently offers programs regarding housing options to domestic violence survivors throughout New York City.
"Advocacy is a very important part of what we do because we have to speak for families that are less able to speak for themselves," said Corden.
"Although domestic violence survivors make up a large portion of the homeless population, they are often not recognized as being a significant portion of the homeless population, and fewer resources are available for them."
Once families move into a New Destiny Housing building, the organization emphasizes the importance of unity to help parents and their children overcome the events they faced.
"We are essentially focused on trying to build communities at our properties, especially given that many domestic violence survivors find themselves in a community that is unfamiliar to them and that their social networks have been weakened," explained Corden.
"We're really trying to help them create new social bonds and adapt to new community."
The organization, which is largely funded by foundation and government grants, often faces issues in re-zoning and acquiring properties.  However, Corden remains determined that New Destiny Housing will continue to combat family homelessness, both within New York City and nationally by sharing their housing model with the Family Justice Center.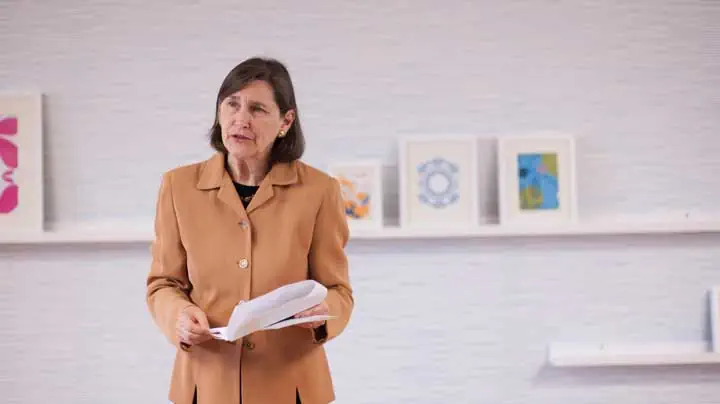 "It's a real privilege to be able to work with people who have struggled through really intense situations and have been able to make better lives for themselves and their children," said Corden.
"We're going to do whatever we need to do to try to increase housing options and service enriched housing to the extent that we can for very low income domestic violence survivors."
Learn more about the New Destiny Housing and Donate.