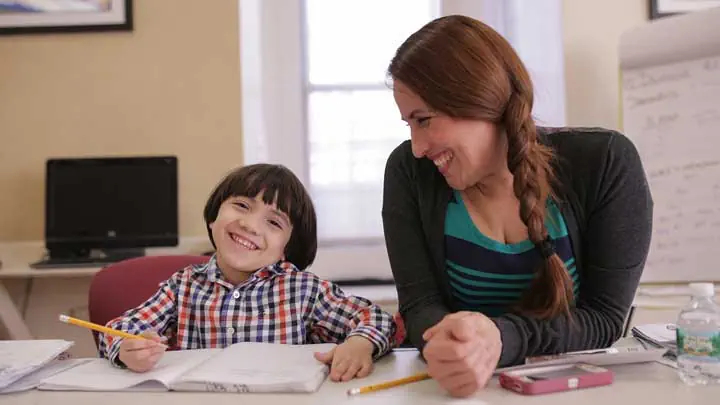 By Alexandra Fradelizio  | m/Oppenheim Media Writer
According to the Literacy Partners website, 1.6 million adults living in New York City are not fluent in English and ultimately "lack the skills required for daily living and employment tasks beyond the most basic level."  For adults who are parents to young children, Literacy Partners works to educate and increase English proficiency skills among low-income families.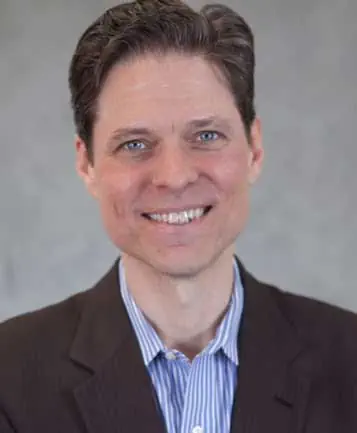 "The overall mission of Literacy Partners is to empower parents through education," said Anthony Tassi, the organization's Chief Executive Officer.
"We have a dual generation approach to education where we try to help parents meet their needs today and solve their problems while promoting their children's healthy development."
Literacy Partners serves 500 adults and 350 of their preschool-aged children per year in six main locations throughout New York City.  Joining with Headstart programs, Literacy Partners provides a preschool education for children while their parents attend various academic courses.  The adult students partake in the organization's signature service, English for Parents, a course which emphasizes the importance of developing strong literacy skills in order to independently navigate everything from their children's coursework to the health care system.
"There is a set of language skills that are about self advocacy," explained Tassi.
"We help parents practice those skills in different domains, and our instructors focus on the English skills that they need to succeed in today's world."
The majority of adults involved in the organization are immigrants who often lack proficiency in their native languages as well as English.  As they adopt literacy skills, the adult students gain positive parenting tools which ultimately create stronger relationships with their children.  According to the organization, 80% of parents experienced lower levels of stress upon graduating the Literacy Partners program.
"One of the reasons stress levels go down is because we help them to understand some parenting strategies that reduce the stress and that turn conflict into cooperation," said Tassi.
"We really model how you can make learning fun for yourself and your child."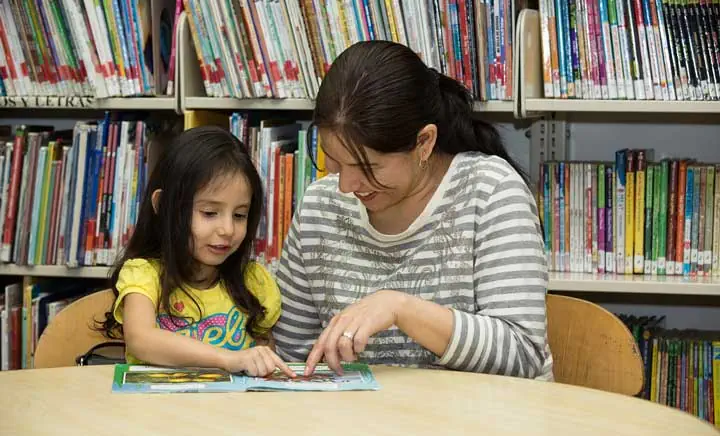 Literacy Partners strongly advocates the value of reading in molding a deep bond between parents and their children.  Many of the adult students within the organization were not readily exposed to reading as young children but are encouraged to integrate books within their households through their involvement in Literacy Partners.  All parents involved in the program receive a home library filled with books for both themselves and their children.
"We coach parents to make family reading a daily habit," explained Tassi, adding that adults who share and read books to their children create a "straight line to their reading proficiency."
Tassi first became involved in promoting literacy as the Health Policy Adviser for former mayor of New York City Michael Bloomberg.  He organized the Mayor's Office of Adult Education in order to help immigrants and non-English speaking adults.  As a parent himself, Tassi remains committed to providing support to families, especially those from under-privileged backgrounds.
"Literacy Partners is an opportunity to reinvent and to re-imagine a legacy mission of literacy, and it's an opportunity to connect with different sectors of society," he said.
The organization, which is largely funded by private donors as well as foundations and corporations, is planning to implement a new media project which will be available for parents and teachers across the country.  The online learning program will consist of video content that aims to function in a unique way compared to other educational outlets.
"We come from a storytelling perspective, not from an advice-giving perspective," explained Tassi.
"What we find that is really helpful is coaching and learning through the stories of other people, who are just like ourselves, so we are creating authentic content of what parents can do to promote their children's healthy development."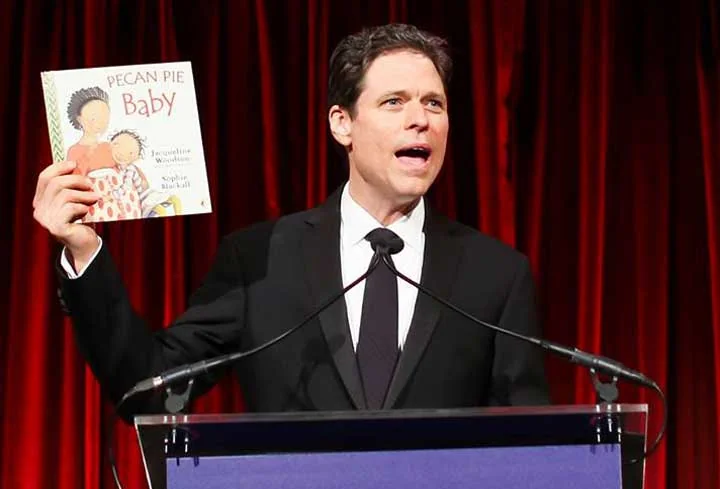 For Tassi, the success of Literacy Partners resides in the family, in which parents and their children can improve their lives through education.
"We are a very pro-parents organization, and we recognize that the most effective ways to support children's literacy, development, and academic success is to build the capacity of their first teacher, which is the parent."
"Having a strong, resilient parent-child connection is the foundation for everything."
Learn more about Literacy Partners and Donate