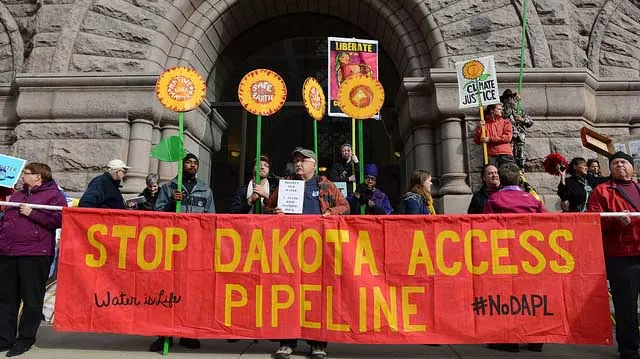 Source: NPR
Dave Archambault, tribe leader and chairman of the Standing Rock Sioux tribe thanked supporters of the protest against the Dakota Access Pipeline and told them it was time to 'go home.'
Their "purpose has been served," he announced, after the Army Corps of Engineers denied the permit to complete the pipeline via crossing the Missouri River.
In their decision they announced seeking safer alternate routes for building the remainder of the pipeline, and also stated concerns that aligned with protesters' about possible water contamination.
"Nothing will happen this winter," said Archambault, as reported by NPR.
Read full story at: NPR