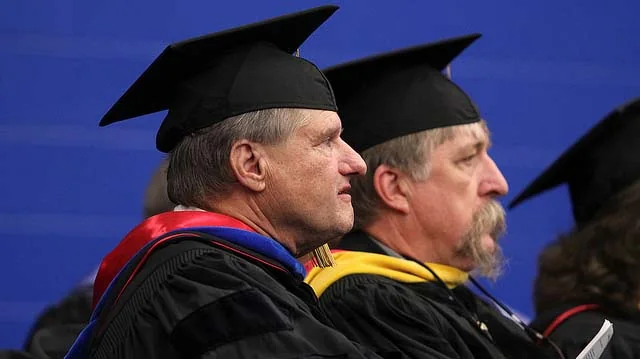 Source: The Chronicle of Higher Education
Higher education vision statements are lacking in enthusiasm and forward-looking visions, one study found.
A 'compelling' and shared vision can give an institution the proper motivation and foundation to develop new goals and a game plan for advancing educational opportunities for all students.
"We have the responsibility to ourselves and our stakeholders to describe and articulate our own future. A compelling, shared vision enables us to develop coherence around our decision-making, energizes people to take the journey, and convinces others that we are clear and confident about what tomorrow will bring."
The study found that not enough importance is placed on developing a vision and goals for higher education, indicating that leaders in education believe that education has reached its full potential.
"We have simply invested too little time and effort asking and answering the primary visioning question: "What do we want to create?" We either don't think that articulating a compelling, shared vision is necessary, or we can't gain consensus on what the future should look like, or we are just too busy with our day-to-day work to reflect on such a challenging question. When we do, there doesn't seem to be much effort devoted to applying criteria to what makes a catalyzing vision or describing a future that is something truly special," wrote the Chronicle.
Not only should higher education institutions work to develop and articulate visions and aspirations for the future, but simultaneously begin developing concrete plans for better education.
Read full story at: The Chronicle of Higher Education