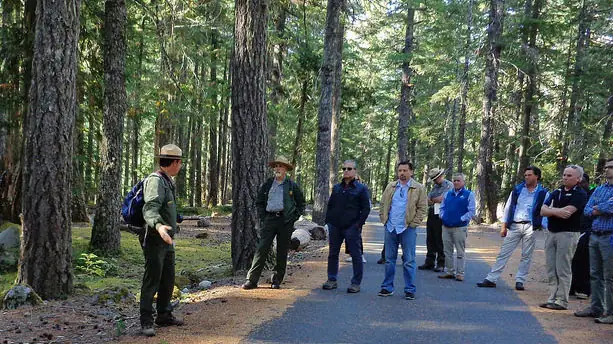 Source: The Atlantic
A recent study found that America's national parks are an incredibly important asset to the public, worth approximately $92 billion for the U.S. economy.
Researchers funded by the National Park Foundation (NPF) conducted a survey sent to 4,000 homes, 700 of which responded, asking about how much people were willing to spend in taxes to keep America's national parks. The number was determined based on the responses, with $62 billion toward national park lands and $30 billion for National Park Service (NPS) programs.
The study also determined that even people who do not necessarily visit national parks still deem them as a valuable asset. Researchers found that most of those who visit national parks are older, white Americans which, for the future of funding for national parks, might become an issue.
The National Park Foundation research team recommended a "hybrid funding model—similar to the model at universities or the Smithsonian Institution—that would include an endowment to supplement annual appropriations for the NPS." The Obama administration has requested $3.1 billion in funding for the National Park Service in 2017.
Read full story at: The Atlantic