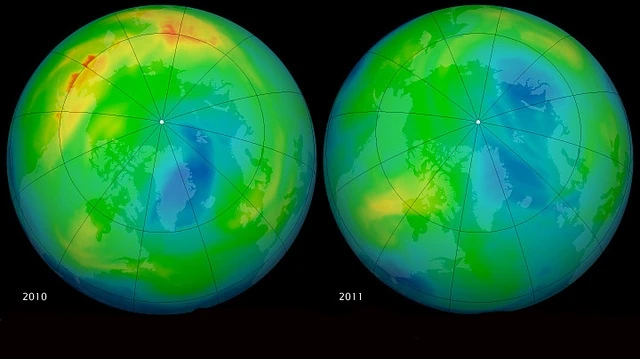 Source: Washington Post
Wonderful news from a new report published in the journal Science indicates that the Antarctic ozone layer is recovering.
After years of depletion, Earth's ozone layer seems to finally be recovering as a direct result of political and environmental movements that have outlawed use of toxic, detrimental chemicals.
Researchers from the National Center for Atmospheric Research examined data from the 15 year period between 2000 and 2015 to compare the seasonal size of the ozone 'hole.' Their research indicates that the hole has decreased in size by approximately 1.5 square miles annually. They were also able to pinpoint that the most significant factor in its decrease is chemical, suggesting that the removal of 'ozone depleting chemicals' known as chlorofluorocarbons (CFCs) has made significant contributions.
Read full story at: Washington Post