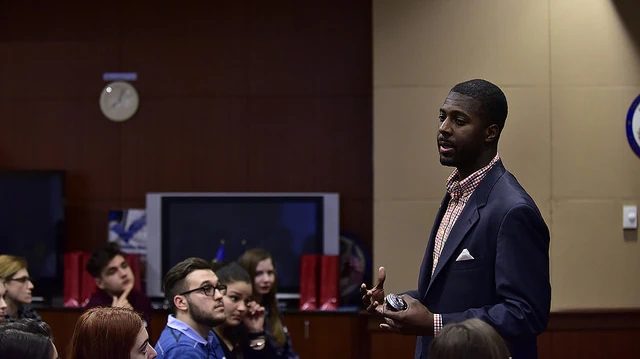 Source: The Atlantic
'NYC Men Teach' is helping to increase the presence and retention of nonwhite male teachers in the city's public schools.
Of the 76,000 teachers in New York currently, only about 8 percent are nonwhite. The lack of diversity leaves the 43 percent of color students in public schools without role models who can empathize with the additional obstacles posed to nonwhite students.
By 2018 the program plans on adding 1000 male teachers to the New York public school staffs, and recently launched a $16 million program that includes workshops, introductions and mentors to help program participants land jobs and effectively battle their first year of teaching, which according to experts is the time when most educators will leave the profession.
Currently, two-thirds of states have minority recruiting programs to help battle the issue of the lack of staffs diversity. For many nonwhite educators, it is difficult to land a job in a good school, as they are likely to land jobs in low-income schools, where students are struggling with factors outside of school, and often these educators will be recruited to be cultural translators or students counselors for students of color instead.
Read full story at:  The Atlantic