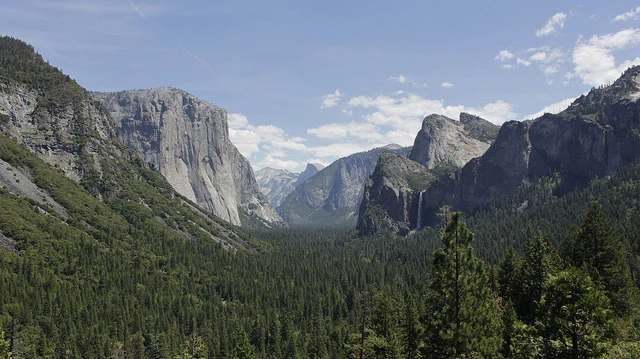 Source: The Guardian
President Obama visited Yosemite national park over the weekend, delivering a speech on the effect of climate change on US national parks' wildlife and ecosystems.
He discussed the impacts of rising temperatures that caused wildlife displacement, drying expanses of meadows, shifting bird migration patterns, longer wildfire seasons and the quickly melting glacier in Yosemite. He also discussed the looming threats of rising sea levels on national park ecosystems and historic sites, including the Statue of Liberty.
President Obama highlighted his administration's key efforts and success in protecting 265 million acres of land.
He urged that in order to protect our planet, the nation cannot bash efforts and plans to do so, saying, "We can't pay lip service to that notion and then oppose the things required to protect it."
A statement from the National Park Service added that our nation's fragile ecosystems are a stake and Yosemite's famous glacier, already drastically melted, is likely to diminish by 2020.
Efforts to increase traffic to the nation's national parks has improved traffic by 20 percent, compared to 2015.
Read full story at: The Guardian