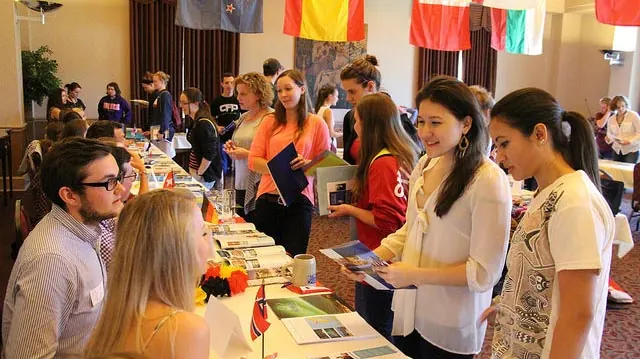 Source: The Atlantic
Study abroad programs offer students several opportunities for growth academically and culturally, yet in the US only ten percent of students utilize these resources.
The Institute of International Education (IIE), a nonprofit organization, recognized that compared to other countries, students across America are not taking advantage of the opportunities of studying abroad due in part to fear of financial obstacles or merely because the benefits of studying outside of the country are not apparent.
In 2014, IIE launched the five-year 'Generation Study Abroad' initiative to boost the number of US participating students by advocating for the cultural and academic benefits.
"There is evidence that studying abroad has measurable benefits. A study prepared for the European Commission found that students who went abroad had lower unemployment rates after graduation. A report by the University System of Georgia found that graduation rates were higher for students who had been abroad, especially for low-income and minority students. Other studies have indicated that students come back more culturally aware." – The Atlantic
The initiative particularly encourages minorities to partake, since they only make up a small percentage of study abroad-ers. Often times, IIE leaders say, students think that the programs are not feasible or even practical, since academic credits can be difficult to transfer or even because of the (perceived) financial obstacles.
But Generation Study Abroad advocates provide financial counseling to highlight that the endeavor is affordable – often times cheaper than studying in a US school – and they emphasize the vast number of scholarships available, which can often make all the difference.
Read full story at: The Atlantic