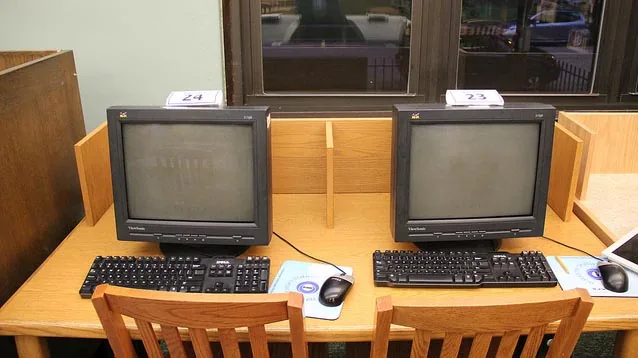 Source: KQED
The Chicago Public Library (CPL) has partnered up with the nonprofit Peer 2 Peer University (P2PU) to make online courses accessible to everyone. The partnership creates an opportunity for locals to come together in a class-like setting in the library to take free, six to eight week courses led by librarians. The effort, funded by the Knight Foundation News Challenge on Libraries grant, creates collaborative opportunities for teens, adults and professionals who take online courses.
The 'collaborative' and 'guided' aspect of the "Learning Circles" proves to be significant for those who need extra motivation to complete online courses, where students often lack resources for research and don't have peers with which to exchange ideas. CPL found that approximately five percent of students who take online courses actually complete the course, while those who partake in Learning Circles complete the course and continue to take more online courses.
P2PU allows libraries to play an active role in the learning process by curating the courses they will guide, and also gives Librarians an important role in the education process. Furthermore, Librarians are not always experts in the subject matter and learn in the process, as they make research tools available to the students and guide subject conversations.
To join a Learning Circle at the Chicago Public Library: https://www.p2pu.org/en/
Read full story at: KQED