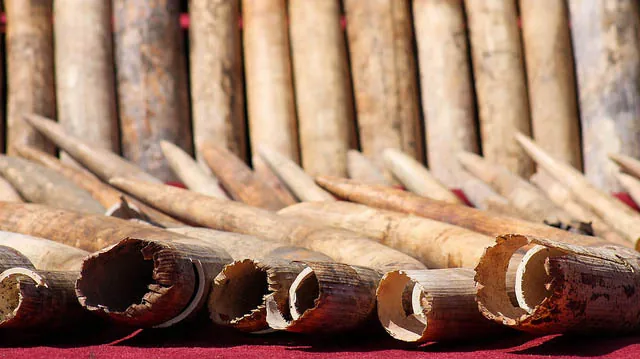 Source: The Guardian
Malaysia sent a powerful message to poachers on Thursday, when country officials burned over $20 million worth of ivory tusks that have been confiscated from smugglers over the past five years. In an effort to deter poachers that have used Malaysia as a primary point of transit and also in an effort to offer transparency about the future of the confiscated ivory, official publicly burned 4,624 tusks – 9.5 tons – in front of conservation groups and foreign diplomats.
"Malaysia does not compromise in protecting endangered species," said Wan Junaidi Tuanku Jaafar, the natural resources and environmental minister.
Poaching was originally outlawed in 1989 when the number of African elephants declined from millions to a few thousands. Poachers however are still heavily active in Asia, particularly in China, where said ivory is used for decorative and medicinal purposes.
Read full story at: The Guardian