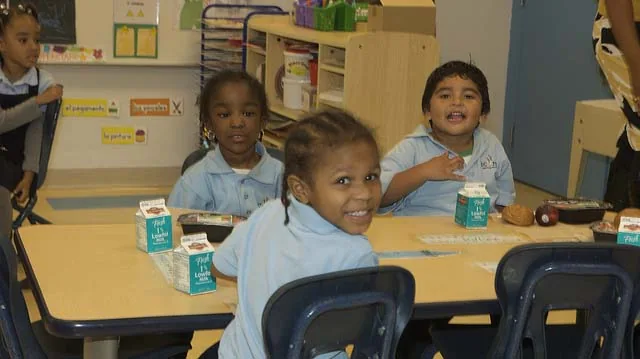 Source: The New York Times
Formerly known as Public School 198, the newly opened Urban Scholars Community School has found itself with more resources and funding to halt its struggles, but after years of systemic poverty-related issues, how much transformation is possible remains unclear.
Under Mayor de Blasio's Renewal plan, the South Bronx Urban Scholars Community Schools will ideally be equipped to "offer services to students and their families to address issues, like poverty, that originate elsewhere but are brought into the classroom each day," writes the New York Times.
Two particularly prominent barriers stand in the way of Urban Scholars' success: attendance and test scores. Last year, a third of the school's student showed up less than 90 percent of the time. Additionally, from the 2013-2014 year, practically none of the students scored "proficient" in English or math.
Fortunately, this year the school has made gains in these arenas thanks in part to support from the nonprofit East Side House Settlement, which offers services like attendance support and financial literacy classes for parents.
Read full story at: The New York Times