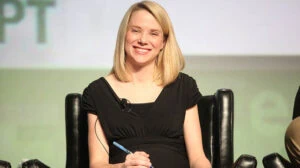 Source: PBS
According to a piece run by PBS, leading Silicon Valley tech firms are, on average, 71 percent men and 29 percent women with a racial makeup of 60 percent white, 23 percent Asian, 8 percent Latino, and 7 percent black. Fortunately, some high profile start-ups are taking steps to change this imbalance.
Multi-billion dollar start-up "Slack" is working with former sexual harassment litigator Joelle Emerson to diversify their new hires. Emerson says that in the hiring process, firms often go wrong by asking questions that pander to "unconscious biases," producing answers hiring teams can only evaluate based on subjectivity and their personal world beliefs.
At Square, Inc. the Head of Diversity & Inclusion Vanessa Slavich works with data and tools to promote diversity in applicant pools. One tool is "Textio" which analyzes job descriptions to detect bias that may discourage women and minorities from applying to positions.
In addition to these in-house company initiatives, there are also organizations that exist to promote diversity in tech, like the Anita Borg Institute, which focuses on increasing the number of women professionals in technology.
Interested in promoting diversity in tech & helping women excel in tech careers? We're working with the Anita Borg Institute to find a new IT Director.
Read full story at: PBS