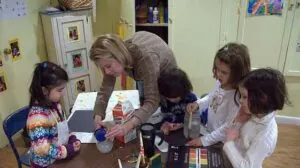 Source: Hyperallergic.com
The 2014-15 New York City Department of Education's "Annual Arts in Schools Report" has brought welcome news to advocates for art education in the Big Apple. The report shows significant expansion in the arts in 2015, including the addition of 175 new certified art teachers to public schools.
According to Hyperallergic, two factors have motivated this growth. One initiative, a $5.3 million staffing program called Arts Matter, helped bring in new instructors by allowing middle and high schools to share educators in music, dance, and visual arts.
Additionally, Mayer de Blasio added $23 million to funding for arts education this past fiscal year, increasing its budget from $336 million to $368 million.
Read Full Story at: Hyperallergic.com