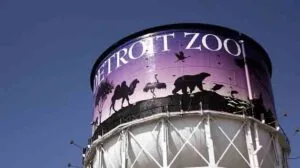 Source: The Oakland Press
This past Monday, Crain's Detroit Business magazine named the Detroit Zoological Society the best-managed nonprofit in southeast Michigan, honoring its successful green initiatives and commitment to helping the environment, reports the Oakland Press.
The zoo's green efforts have been creative and wide-ranging in the issues they address. The organization recently banned the sale of plastic water bottles in an effort to reduce plastic waste, and is currently working on a project to convert animal waste into renewable energy to power its animal hospital.
In addition to being named best-managed nonprofit in southeast Michigan, the Detroit Zoo also received this year's Green Award from the Association of Zoos & Aquariums.
Read full story at: The Oakland Press