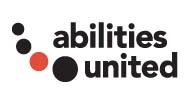 Source: Palo Alto Online
As Silicon Valley's economy continues to grow, the nonprofit "Abilities United" is taking strides to incorporate adults with disabilities into the tech hub's booming workforce by coaching, then placing eligible adults with partner companies like Tesla, Cisco, Homewood Suites, and Stanford University.
A testament to its success, Tesla services manager, Gary Nakasu, has said he plans to make Abilities United a regular hiring source, based on the success of their current employee, Brett Carmody, who has been working for Tesla for almost three years. Carmody, an adult with autism, has excelled in his work with Tesla so much so that Nakasu believes he has the potential, with some training, to become a manager in the future.
Since the 1990 ADA enactment, Abilities United has found Bay Area jobs for more than 400 clients, with pay ranging from minimum wage to annual salaries over $100,000.
Read the full story at: Palo Alto Online