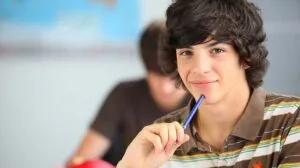 Source: San Jose Mercury News
In the West Contra Costa County Unified School District, a unique nonprofit brings mindfulness techniques to K-8 classrooms. Founded in 2012, the Mindful Life Project heralds itself as the largest classroom mindfulness education initiative in the country, serving almost 7,000 students at 15 different schools in West Contra Costa County.
The nonprofit's curriculum encourages students to understand and properly express their emotions, preventing judgment of themselves and others. According to the organization, these techniques decrease time spent on behavioral issues and number of suspensions- rates of which are high in its current school district. As its next step, the Mindful Life Project will be expanding efforts into two Oakland public schools.
Read full story at: San Jose Mercury News