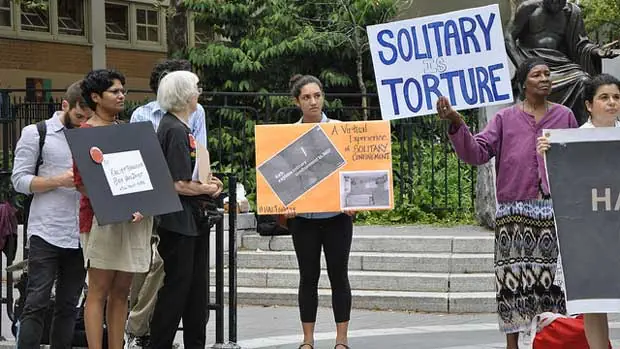 Source: SF Chronicle
Last week, California U.S. Magistrate Robert Illman of Eureka ruled that state prisons have unfairly placed hundreds of inmates in solitary confinement over the years by classifying them as rule breakers.
Illman ruled the officials in prisons have used 'unreliable information' to hold inmates in solitary confinement, without giving them a proper chance to seek parole, as reported by SF Chronicle.
Illman said that prisons are still violating an agreement that had been set several years ago to restrict solitary confinement for only dangerous individuals who committed violent acts in prison or "gang-related violations of prison rules."
However, prisons in California have been unfairly classifying gang members and keeping them in cement cells that have no windows and zero interaction with humans for up to 22 hours every day. In some cases, inmates are classified as gang members if they receive a birthday card from a gang member of even if they have art with Aztec images in their prison cells, writes SF Chronicle.
Read Full Story: SF Chronicle