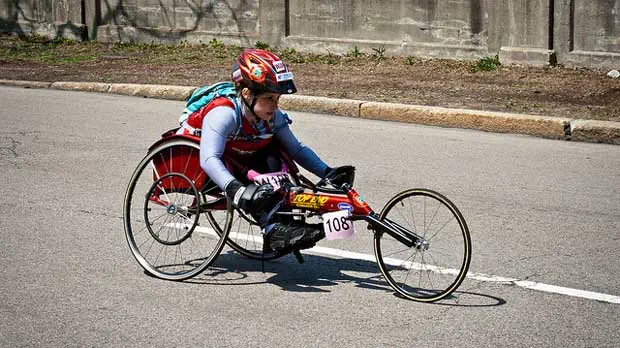 Source: YouTube
A paralyzed mountain biker has returned to the outdoors thanks to his invention that grants freedom to both himself and others.
Christian Bagg, a paraplegic, created an electronic, three wheel bike that allows him to safely venture in the terrain.
The bike, called the Icon Explorer, has an electric motor and battery and employs the user's upper body strength.
As a result of his invention and work in developing the bike, Bagg has created other bikes that allow paralyzed riders to return to the outdoors.
He hopes his invention will help those limited by their physical conditions to claim a sense of independence and freedom.
Source: YouTube