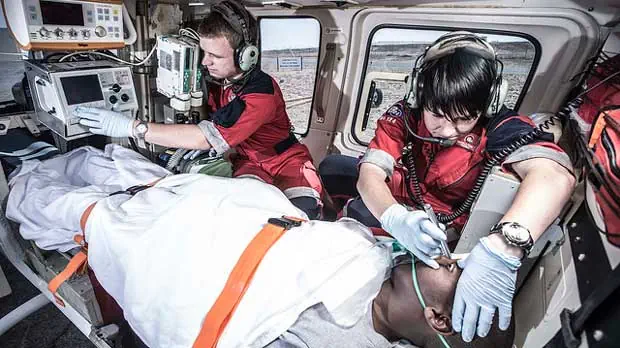 Source: NPR
A new study funded for the Oregon Emergency Medical Services found that minorities are getting different treatment than white patients by Emergency Medical staff.
The study found that black patients were 40 percent less likely to receive pain medication than white counterparts, which researchers say could be a result of "unconscious bias" as they've found that outright discrimination is rare among EMTs.
Researchers evaluated more than 100,000 medical charts for ambulance patients between the years of 2015 and 2017, reports NPR, and found that black and other minority patients were less likely to receive pain medication compared to white counterparts.
Beyond bias, other factors could come into play when it comes to giving white patients more pain medication than others. Researchers point to the possibility that black patients don't trust the medical community and are less likely to ask for pain medication; or white people asking for pain medications more frequently than any other patient.
However, health disparities are well documented, reports NPR, with plenty of evidence pointing to the fact that white patients generally get better care in the medical field than anyone else.
Read Full Story: NPR