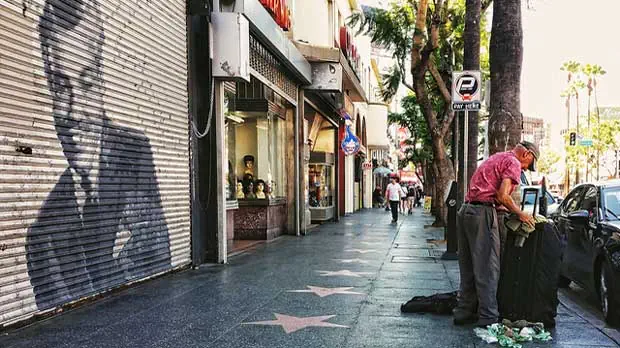 Source: Economist
In the Los Angeles region, more than 1.4 million impoverished individuals and families are merely surviving every day, with only 300,000 meal distributions happening every month.
California, according to national data, turns out to be the state in the country with the largest population of homeless or impoverished individuals, and many of them are living in the Los Angeles region. In the entire state, there are more than 7 million poor individuals surviving on little to no income.
According to the supplemental poverty measure (SPM) at least 19 percent of Californians were living in poverty for the years of 2015, 2016 and 2017. California however is also one of the richest in the country, according to the Census Bureau. The Urban Institute Think Tank found that the incomes of the poorest lot of Californians has declined over the years, between 1963 and 2017, with inequality between the rich and poor widening.
The cost of housing in California has been identified as one of the toughest obstacles for already impoverished families, who have nothing to left to pay for food after paying the rent.
Read Full Story: Economist