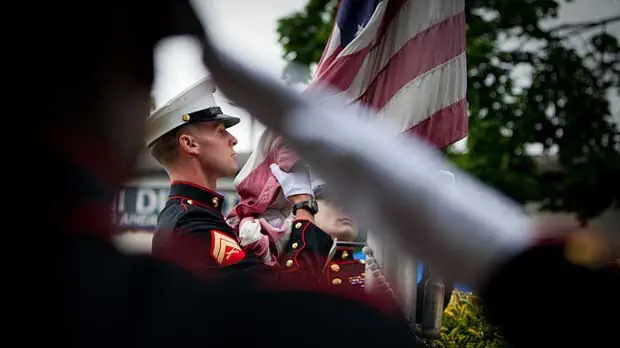 Source: Chicago Tribune
The new National Veterans Memorial and Museum in the state of Ohio will be opening at the end of October, with exhibits honoring veterans from all wars and branches in the U.S. military, as reported by Chicago Tribune.
It will be the first museum of its type in the U.S. with exhibits dedicated to telling the stories and experiences of veterans who died and those who survived, through a series of photographs and videos.
More than 40 million veterans are represented through these stories, explained the CEO of the museum,  retired Army Lt. Gen. Michael Ferriter.
The $82 million institution with 53,000 square feet of exhibition space plus nearly 3 acres of memorial grove sits in downtown Columbus, Ohio.
Read Full Story: Chicago Tribune