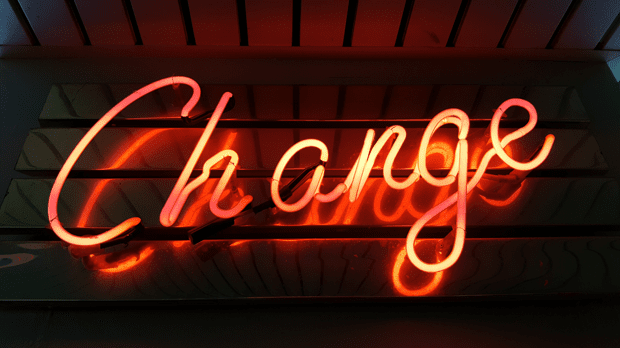 by Jack McCurley
The 24-hour news cycle has conditioned us all to respond with shock, anger and worry to a cacophony of alarming stories and problems facing our world. This effectively blocks our ability to analyze critical information and prioritize our time and attention. In this moment, when headlines are brimming daily with chaos and outrage, nonprofit and philanthropic leaders must ignore the teeming noise and formulate winning strategies that tackle specific high stakes issues within our expertise. We must also properly deploy limited resources to financially strengthen our organizations and power lasting social change. Leaders should trim away nonessentials and relentlessly focus on pivotal outcomes that will measurably improve the communities they serve.
In short: we must do less and achieve more.
Research shows that humans are incapable of productively multitasking (Miller, 2008).  Nonprofit leaders too often attempt to take on the world, justifying a laundry list of ambitious objectives in organizational plans. We do it because we care, and because the people we serve need all the help they can get. Our impact is measured not by what we intend but by what we accomplish.  To achieve, we must focus.  Avoiding distractions and saying 'no' is crucial to that focus and ultimately to our success.
Distractions distract
With his recent instant hit The War for Fundraising Talent: How Small Shops Can Win, Jason Lewis (2018) describes a typical distraction (and universal woe) among fundraisers. The author asserts that pressure to chase mythical untapped new donor hordes precipitates staff burnout and turnover, diverts focus, dissipates energy, and ultimately stymies progress. Fundraisers embrace Lewis' conclusions because we have all wrestled with the disruptions caused by pressure to deliver miracle fundraising results.
We need to take a step back and understand that depending on miracles is not a realistic problem-solving strategy. Fundraisers, who deal in every day realities, quickly learn to look beyond the allure of the quick fix. We cultivate deep relationships with existing donors because that is where the money is and that is where a commitment to give has already been established. We also deliberately target new prospects, concentrating our attention on those who are most promising. Ignoring distractions can be difficult though, particularly for nonprofits in crisis that need new revenue just to survive. The pressure to secure new dollars can be overwhelming, but leaders who overcome this tension are able to see past fleeting panic. Long-term thinking equips the people around us to become trusted allies in our endeavors. We can create teams of rock star fundraising staff excited to go out and solicit again and again when they feel a sense of belonging and personal investment in clear strategic goals. In the same way funders, donors, and boards of directors gain fulfillment when we make it easy for them to invest in big victories with their own time and treasure. Fundraising should be fun!
Big victories require precision planning and execution. It also means deprioritizing the periphery. According to essentialism expert Greg McKeown (2014), if we do not learn to prioritize our own lives, someone else will prioritize our lives for us. Unless we mercilessly defend against distractions, we let pundits, politicos, and just about anything else in the universe divert us from our target. Philanthropic leaders must demonstrate confidence in their vision by affirming their team's capability and allow them to focus by reserving staff capacity those initiatives with the greatest impact.
A case study in focus:  The Liberty Hill Foundation
I serve as the Chief Advancement Officer for Liberty Hill Foundation, an institution that for the past forty-two years has powered grassroots organizers at the forefront of broad social justice issues in Greater Los Angeles. Following the 2016 election, our foundation was among innumerable social justice organizations that found themselves struggling to determine the best way forward. A sharp rise in nationwide public activism had pulled philanthropic focus in many different directions, and communities were counting on leaders to signal next steps. Our CEO, Shane Murphy Goldsmith, grappled with these challenges as well, and in response convened staff and community leaders to identify three transformative results for the future of L.A. while answering the urgent national call to action.
Branded the Agenda for a Just Future, we launched a three-year campaign for L.A. County aimed at:
1.- ending youth incarceration as we know it;
2.- eliminating urban oil drilling; and
3.-  ensuring a roof over every head through affordable housing and rent control.
These initiatives do not address all  social justice concerns and aspirations of Liberty Hill's staff, board and constituents, but concentrating on these specific destinations unleashed staff creativity, and it provided an intelligible roadmap for our work that we can explain to donors and others. Although constantly bombarded with news reports covering compelling issues ranging from immigration to LGBTQ rights to economic justice, Liberty Hill has maintained course by judiciously positioning staff and resources to amass early wins that are stacking up. We are achieving long-lasting results and have significantly strengthened the organization in the process.
Our donors seized this opportunity, and our clear focus has allowed them to place large bets on a future with Liberty that promises huge potential payoffs. This year we raised $3 million of additional funding, and we expect to repeat this success in the next years.
We can all bring more focus to our work
No philanthropic leader or organization can do it all, but by focusing on what we each do best, we can wield our extensive experience to boost discrete projects that drive lasting social change in communities. We cannot achieve everything, but we can each certainly accomplish any one thing. This is how we will change the world.
____
Jack McCurley is the Chief Advancement Officer at Liberty Hill Foundation in Los Angeles, and previously led fund development teams at The Trevor Project, Griffith Observatory and United Way.  
____
Notes:
– Miller, Earl. (2016). Here's Why You Shouldn't Multitask, According to an MIT Neuroscientist, guest column Fortune Magazine Dec 8, 201
– McKeown, Greg. (2014). Essentialsim. London, United Kingdom: Ebury Publishing.
– Lewis, Jason. (2018). The War for Fundraising Talent: How Small Shops Can Win. Columbus, OH: Gatekeeper Press.
mOp-Ed pieces reflect diverse opinions about the nonprofit world and we welcome yours. If you would like to be a guest writer for mOppenheimTV, please contact us for more information