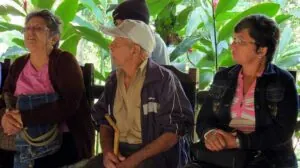 Source: Washington Post
It wasn't until recently that senior centers started receiving certification for being LGBT-friendly, allowing for retiring seniors to be able to scope out a retirement space that is actively welcoming.
In Washington, Asbury became the first facility to be certified as an LGBT facility by the LGBT nonprofit SAGE. At least 300 other facilities have also been certified across the country.
More than 2.7 million senior Americans identify as LGBT, according to data from U of Washington. For many of those who are retiring, it is a concern to end up living in a facility that is not welcoming of LGBT, especially if they are surrounded by other people who grew up in an era that was anti-LGBT.
Read Full Story: Washington Post