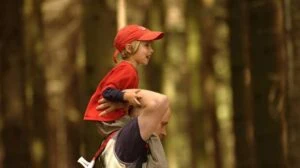 Source: US News
According to a new report, children to gay parents are not more likely to suffer from behavioral and emotional trauma. In fact the study found that children of gay parents had fewer difficulties than children of heterosexual parents.
The study examined close to 200 gay families with children from the ages of three to eleven living in Italy.
Researchers found higher family function among families with gay male parents, and they attributed the result to the likelihood of higher commitment that comes with adoption or for gay men to become parents.
Additionally, gay parents were more financially stable and higher educated.
Researchers concluded that the study showed that legislation around adoption should not be tacked on to a couple's ability co-parent based on their sexual orientation.
Read Full Story: US News