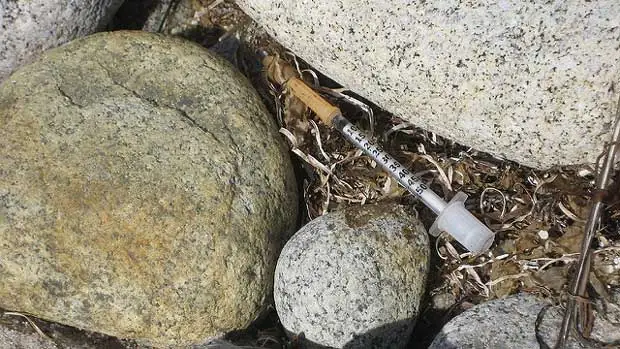 Source: SF Chronicle
San Francisco is battling with an overflow of syringes on the streets and in homeless encampments, where they are used to shoot up drugs. While the city hands out over 6 million syringes per year, which is 7 syringes per person of the 884,363 living in San Francisco, other cities are handing out fewer and with fewer syringes found on the streets.
New York, for example, has a larger population than San Francisco and hands out under 4 million syringes per year. The city also doesn't struggle with improper disposal of syringes as much as San Francisco does, according to public data.
San Francisco officials said they will not curb the number syringes they are handing out per year because it helps reduce the transmission of diseases like HIV.
Another major problem is that clean up and collection of these discarded syringes costs the city millions of dollars. City officials said they are aiming their efforts at sending out teams to help those battling with drug abuse problems so that they are not shooting up in the first place.
Read Full Story: SF Chronicle