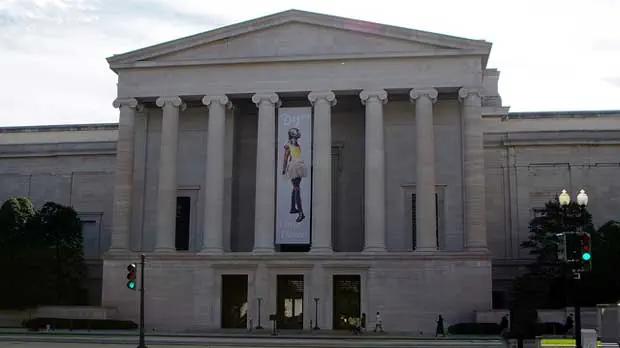 Source: Washington Post
The staff of the U.S. National Gallery of Art is battling with an increasingly discriminatory work environment, according to reports.
Gallery protection officers, who are paid relatively low salaries, have filed reports claiming that they are being mistreated or discriminated against. Many of the reports have been dropped or ignored however, or employees say they are being warned against filing complaints in the first place.
"Socioeconomic disparity exacerbates the power dynamic," reports the Washington Post, who interviewed several of the gallery's employees. Top executives of the gallery make over $100,000 and guards make around $45,000.
Gallery protection officers along with other low-paid employees have encountered the same issues where they cannot file complaints without the risk of losing their jobs for speaking up.
Most of the discrimination lawsuits that were filed in 2017 were dropped and others settled. Employees reported that there would likely be more lawsuits if they weren't forced to stand down.
Many of the low-paid employees are minorities, and the highest paid executives of the gallery are white males, reports Washington Post.
Read Full Story: Washington Post