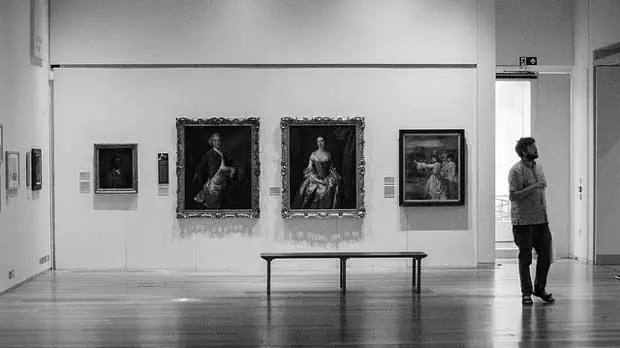 Source: Hyperallergic
Although visitation to art museums is declining across the United States, that is not the case for all types of museums in the country.
Art museums make up less than 5 percent of museums in the U.S., according to data from the Institute for Museum and Library Services. History museums on the other hand make up a little less than 60 percent.
Visitation for art museums has however been on a decline, by about 20 percent between over a decade, according to the National Endowment for the Arts' Survey for Public Participation in the Arts.
Hyperallergic reports that an absence of data on visitation for all other U.S. museums leaves room for an incomplete picture on patterns of support for such institutions in the country. There are, however, some tracking methods through organizations like IMPACTS that have found that overall, the proportion of people visiting museums to those living in the United States is declining.
Read Full Story: Hyperallergic